NASHVILLE, Tenn., April 9, 2021 (SEND2PRESS NEWSWIRE) -- Pop musical artist, Ryan Hagan, is a voice that's crashed into the music scene, and he's quickly turning heads. His first two singles charted on the radio within one year and he's just released his third, "Don't Let Me Stop." And, it's looking like it won't be his last.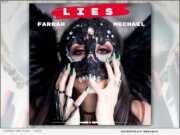 LOS ANGELES, Calif. /California Newswire/ -- The second EP release, "Lies," from buzzing pop newcomer Farrah Mechael, is dropping on all major digital retailers and streaming services June 19 - just in time for the summer. "Lies" is currently available for preorder on digital retailers and will be available for digital purchase and streaming on June 19, 2020.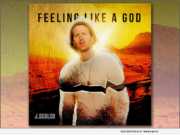 LOS ANGELES, Calif. /California Newswire/ -- On April 15, J.Scalco released a new pop single, "Feeling' Like a God." Under the ScareKrow, Inc. label and produced by Daryl Lamont, the song is available on Apple Music, Spotify, Amazon Music and all the other streaming platforms.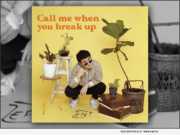 BROOKLYN, N.Y., Feb. 25, 2020 (SEND2PRESS NEWSWIRE) -- Pop rock artist Zepet specializes in the sunny indie pop that dominated the airwaves in the early 2000's. His latest single release, "Call Me When You Break Up," is joyously melancholy and filled to the brim with memorable melodies.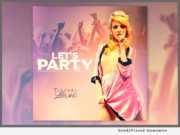 NEW YORK, N.Y., Feb. 26, 2018 (SEND2PRESS NEWSWIRE) -- When recording artist Tiffani LeBlanc dropped her first hit, "Kinda High" in 2017, music fans took notice of not only her soaring vocals but also her dramatic sense for fashion and style. The new artist continues to gain heat as she drops her latest track, "Let's Party" a feel-good anthem for fun times.
LOS ANGELES, Calif. /California Newswire/ -- Larkin McLean got her start sitting in at jazz clubs, taking piano lessons from Sarah Vaughan's accompanist George Gaffney, and studying Flamenco dance. You can hear it woven eloquently throughout her new record on iTunes, 'Ladybug.' A follow-up to the well-received 'If You're a Wild Girl, Say Aye,' McLean first hit the scene with her self-titled album.