Home
Tags
Police, Fire and Rescue
Tag: Police, Fire and Rescue News
SMITHTOWN, N.Y., April 21, 2020 (SEND2PRESS NEWSWIRE) -- On Friday, April 24, Robert Corrado and his team from PuroClean of Smithtown will say "thank you" to first responders in the best way they know how: By offering sanitizing services for their personal and utility vehicles.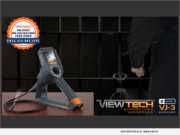 TRAVERSE CITY, Mich., March 23, 2020 (SEND2PRESS NEWSWIRE) -- ViewTech Borescopes, North America's top seller of Video Borescopes, recently added another video borescope to their lineup. The VJ-3 Infrared (IR) mechanical articulating video borescope can illuminate a dark area or room with IR light, which is undetectable to the human eye.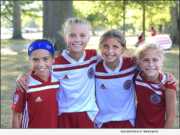 BOULDER, Colo. and CHICAGO, Ill., Jan. 14, 2020 (SEND2PRESS NEWSWIRE) -- TeamSnap announced today a new partnership with Chicago Fire Juniors (CFJ), the official youth club affiliate program of Chicago Fire Football Club. As part of the partnership, TeamSnap has been named the official team and club management platform for CFJ and all affiliate clubs.
ROCKY MOUNT, N.C., Dec. 5, 2019 (SEND2PRESS NEWSWIRE) -- Capital Ford Lincoln of Rocky Mount will host a Christmas celebration with a focus on honoring their community's courageous first responders. The Rocky Mount Police Department, Nash County EMS, the Nash County Sheriff's office, and the North Carolina Highway Patrol will organize the celebration.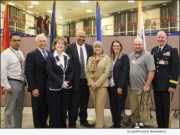 PITTSBURGH, Pa., Oct. 4, 2019 (SEND2PRESS NEWSWIRE) -- It is with great pleasure that Guardian Angels Medical Service Dogs announces its latest partnership, with the Pennsylvania State Correctional Institution (SCI) at Mercer. As part of our new partnership, incarcerated veterans will train some of our future service dogs, beginning at approximately 5 months of age, all while earning college credit.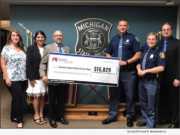 LANSING, Mich., Aug. 23, 2019 (SEND2PRESS NEWSWIRE) -- Guardian Angels Medical Service Dogs announced that in February 2019, Sgt. McRae of the Michigan State Police Trooper Recruit School set a goal: to honor Michigan State Trooper Craig A. Scott; a military veteran who was killed in the line of duty after 7 years on the force in 1982.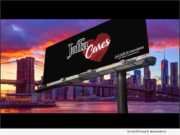 BROOKLYN, N.Y., July 29, 2019 (SEND2PRESS NEWSWIRE) -- Jack Jaffa & Associates is partnering with Spring Creek Towers Department of Public Safety, the NYPD's 75th precinct, the FDNY Fire Prevention Bureau and prominent elected officials to bring safety awareness to the 15,000 residents of Starrett City on Sunday, August 4, 2019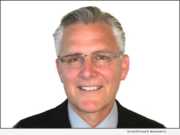 ATLANTA, Ga., July 29, 2019 (SEND2PRESS NEWSWIRE) -- First Priority Group, LLC (FPG), a diversified manufacturer, dealer, up-fitter and service provider of emergency and specialty vehicles announced they are pleased to welcome Rick Huskey to its sales force as Territory Sales Manager in Georgia.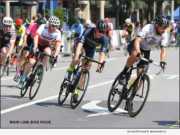 ARDMORE, Pa., July 25, 2019 (SEND2PRESS NEWSWIRE) -- On Sunday, August 11, thousands of spectators will come to Ardmore to cheer on amateur and professional cyclists at the third annual Main Line Bike Race from 8 a.m. - 5 p.m. announced Narberth Ambulance. Cycling fanatics from across the region will descend upon downtown Ardmore to watch as some of the sport's top athletes race through town.
FORT MYERS, Fla. and HOUSTON, Texas, April 1, 2019 (SEND2PRESS NEWSWIRE) -- EPIC Insurance Brokers and Consultants, a retail property, casualty insurance brokerage and employee benefits consultant, announced today that it will sponsor the International Association of Interviewers (IAI) Elite Training Day on Wednesday, April 3 and Thursday, April 4, 2019 at Chico's Headquarters in Fort Myers, Fla.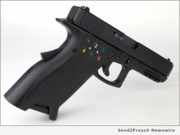 SAN DIEGO, Calif., Aug. 4, 2016 (SEND2PRESS NEWSWIRE) -- Safety first is not just a tagline, it's the name of a new start-up company, Safety First Arms, LLC, that's created a new gun technology designed to prevent unnecessary tragedy. Even with only a prototype, the company has already secured orders from two gun shops for more than $1 million for its Smart 2 pistol.
HUNTINGTON BEACH, Calif. /California Newswire/ -- On Wed., March 14 and Thurs., March 15, 2012, International Surf Lifesaving Association (ISLA) will be hosting a special fundraiser at the Original Roadhouse Grill in Long Beach, located at 7391 Carson St. The purpose of the fundraiser is to raise critical funds and awareness for ISLA's training initiatives in the Dominican Republic and Nicaragua later this month.