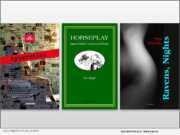 HONOLULU, Hawaii, Aug. 5, 2020 (SEND2PRESS NEWSWIRE) -- Deuxmers Publishing announces the release of two new novels by Lee Siegel, "Typerotica" and "Horseplay"; and a long-awaited collection of new poems by Peter Shaindlin, titled "Ravens, Nights."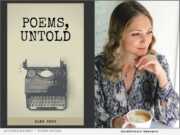 STATEN ISLAND, N.Y., June 16, 2020 (SEND2PRESS NEWSWIRE) --- "Poems, Untold" (ISBN: 979-8651689033), by Elen Krut, is a collection of inspirational poems written by the author to encourage, guide, reflect, and present a different perspective and observations to readers.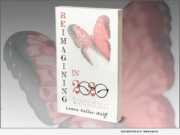 LAKESIDE, Mont., June 4, 2020 (SEND2PRESS NEWSWIRE) -- Eight One 818 Publishing announces a new book release, "Reimagining In 2020: Poems: First Reflections" (ISBN: 978-1733941235) by Laura Keller-Wolff. Response to a world pandemic comes in many forms. Sheltering in place, one poet finds deeper vision facing the urgencies of radical change.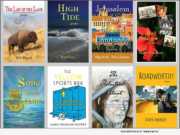 ASHBURN, Va., March 11, 2020 (SEND2PRESS NEWSWIRE) -- Aubade Publishing, a member of the Independent Book Publishers Association (IBPA), is steadily growing, expanding and exceeding its business expectations. It's scheduled to release eight titles in 2020 - four poetry collections, three novels and one memoir.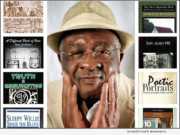 RIDGEVILLE, S.C., July 8, 2019 (SEND2PRESS NEWSWIRE) -- It was 1968 when literary giant Horace Mungin penned his first published work, "Dope Hustler's Jazz," part one of a two volume set of anti-drug poetry. "Dope Hustler's Jazz" was the beginning of a writing career that started in the Black Arts Movement. Horace Mungin Books is celebrating 50 years of intellectual success with the re-release of ten books.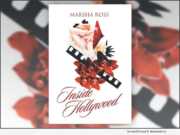 LOS ANGELES, Calif. /California Newswire/ -- From a creative and highly imaginative author and multimedia artist, Marsha Ross, comes an eloquent, erotic and extremely engrossing poetic anthology - "INSIDE HOLLYWOOD" (ISBN: 978-1544031002). This collection of thoughts, poetry, lyrics, art and erotica, was inspired by her experiences in Hollywood, and unveils the true quintessence of passion, romance and love.