Home
Tags
Performing Arts
Tag: Performing Arts News - Page 2
NEW YORK, N.Y., Sept. 12, 2017 (SEND2PRESS NEWSWIRE) -- LanDan Consulting announces that Brad Fryman is taking on the role of Theo Van Gogh in the World Premiere play "Committed" by Natalie Menna and directed by Brock Harris for the Altruistic Theatre Company. "Committed" is a work of historical fiction about the last two days of Dutch filmmaker Theo Van Gogh's life before his murder.
NEW YORK, N.Y., Aug. 31, 2017 (SEND2PRESS NEWSWIRE) -- The Pit Stop Players, the celebrated New York-based instrumental chamber ensemble composed of veteran Broadway pit musicians, will open their eighth season with "ABSOLUT COLLUSION," an all-Russian concert at Good Shepherd-Faith Presbyterian Church, 152 West 66th Street, on Monday, October 23, 2017 at 7:30 p.m.
POMPANO BEACH, Fla., May 18, 2017 (SEND2PRESS NEWSWIRE) -- The Pompano Beach Cultural Center opened Thursday, May 11 with a spectacular ribbon cutting ceremony featuring dancers whose costume unfurled to become the red ribbon cut by Mayor Lamar Fisher and an esteemed group of City, County and State leaders.
LOS ANGELES, Calif. /California Newswire/ -- Jonas Sills, founder and executive producer of Art-In-Relation (A.I.R.), announces a grand benefit performance of "Broadway-LA." After three successful seasons of theater in the Long Beach area, Art-In-Relation made its move to Los Angeles with two acclaimed productions, "Andrew Lippa's Wild Party" and "Frankenstein, A New Musical" in the fall of 2016. They were honored to receive rave reviews and an "Ovation Recommendation" from the LA Theater Alliance.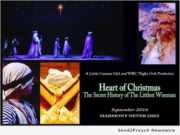 FORT WORTH, Texas -- "Heart of Christmas, The Secret History of The Littlest Wiseman," a gift film that pays tribute to philanthropists Mary D. and F. Howard Walsh, will premiere Sept. 7, 2016 at the Modern Art Museum of Fort Worth. At age 9, Ben Tinsley became a participant and contributor to the annual Fort Worth Christmas pageant, "The Littlest Wiseman."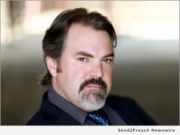 NEW YORK, N.Y., Aug. 2, 2016 (SEND2PRESS NEWSWIRE) -- LanDan Consulting announces that Brad Fryman (Artistic Director - Oberon Theatre) takes on the role of Toby Belch in South Brooklyn Shakespeare's "Twelfth Night" directed by Paul Molnar and Dee Byrd-Molnar. Recent appearances include: the world premiere of Chris Boal's "Pimm's Mission," directed by Terry O'Brien at 59e59, "A Wilder Christmas" under the helm of Dan Wackerman, and "The Drawer Boy" directed by Alex Dinelaris at the SoHo PlayHouse.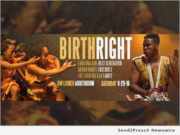 WASHINGTON, D.C., July 27, 2016 (SEND2PRESS NEWSWIRE) -- Brought to you by The Adinkra Group, "Birthright 2016" is a captivating evening of live intergenerational performances by Washington D.C.'s most talented African dance and drumming ensemble and special invited guests. A night of elegance, August 20, 2016, with guests sheathed in African chic couture sets the back drop for the electric and inviting atmosphere attendees have come to know and love when attending this event.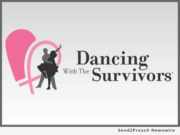 MIAMI BEACH, Fla., June 30, 2016 (SEND2PRESS NEWSWIRE) -- Are you a survivor? Do you know a survivor? Has breast cancer affected your life in any way? If so, Dancing With The Survivors(R), presented by The Pink Fund and Fred Astaire Dance Studio - Bay Harbor Islands, and which returns to Miami Beach on September 25, 2016 at the Aventura Cultural Center, is the event for you.