Home
Tags
Patent and Trademark
Tag: Patent and Trademark News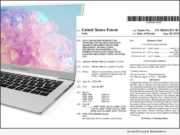 LOS ANGELES, Calif. /California Newswire/ -- MICROSafeX announces a newly patented "unhackable" security technology / computer platform and it's working to raise money through a Kickstarter campaign set to launch on June 25, 2019 (US Patent No.: 10,061,923 B1).
ATLANTA, Ga., April 26, 2019 (SEND2PRESS NEWSWIRE) -- FormFree today announced the filing of a patent application titled 'Method and System for Employer Verification,' which describes the company's proprietary method and system for verifying the employment and income history of loan applicants.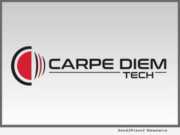 FRANKLIN, Mass., Jan. 31, 2018 (SEND2PRESS NEWSWIRE) -- Carpe Diem Technologies has been issued Patent US9804488 for the production of products incorporating NIL features. The system is entitled "System and method for fabricating miniature structures on a flexible substrate." The patent's key claims facilitate roll-to-roll or flexible panel manufacturing of very precise complex devices - inexpensively.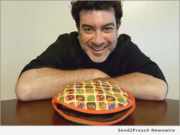 LOS ANGELES, Calif., Aug. 3, 2016 (SEND2PRESS NEWSWIRE) -- La Tortilla Oven recently acquired La Tortilla Loca and its intellectual property. As a result of this acquisition, La Tortilla Oven(R) is now the primary holder of Patent Number RE42311, the original fabric tortilla warmer designed to keep tortillas fresh and warm for more than an hour. And, it's using the technology to deliver a new and healthy microwave steaming method.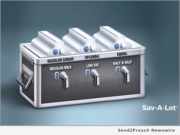 PRINCETON, N.J., July 11, 2016 (SEND2PRESS NEWSWIRE) -- Inventions Oasis is seeking a joint venture partner to help bring to market a new patent-pending product - the Sav-A-Lot(TM) - a commercial-grade, milk and sugar dispenser designed for coffee shops and fast food restaurants.