Home
Tags
Outdoors and Camping
Tag: Outdoors and Camping News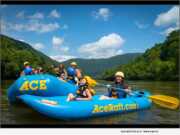 OAK HILL, W.Va., April 12, 2021 (SEND2PRESS NEWSWIRE) -- In preparation for the season kicking off, ACE Adventure Resort announced they are looking for seasonal employees to fill a variety of positions. Adjacent to the New River Gorge National Park and Preserve, ACE, a family owned and community-based resort, operates on 1,500 acres of lush property.
LANCASTER, Pa., Feb. 24, 2021 (SEND2PRESS NEWSWIRE) -- With mental health struggles surging globally, particularly in the US, Adventure Explorations has released a new white paper entitled "Improving Mental Health: The Power of Outdoor and Adventure." The piece explores the benefits outdoor activity has on mental health.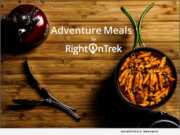 WHITEFISH, Mont., Feb. 2, 2021 (SEND2PRESS NEWSWIRE) -- RightOnTrek today announced the release of its long-awaited Adventure Meals for backpackers. Their meals use the finest ingredients and preferred preparation and preservations techniques to create a delicious dining experience on the trail.
ONTARIO, Calif. /California Newswire/ -- MAGLITE® is introducing a line of backpacks that meet the MAGLITE standard for performance and durability. The backpacks are "Manufactured in the U.S.A." The backpacks are made to the same standards as those provided to active duty service members of the U.S. military.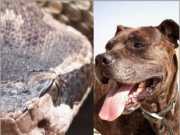 CAVE CREEK, Ariz., Jan. 6, 2020 (SEND2PRESS NEWSWIRE) -- Partners Snake Avoidance has trained over 17,000 dogs to avoid the scent and sound of a Rattlesnake. This protects the dogs and their owners from the deadly venom of a rattlesnake. A Rattlesnake bite can cost several thousand dollars to treat and may prove deadly.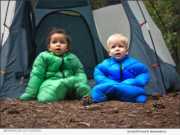 ALBUQUERQUE, N.M., Oct. 4, 2019 (SEND2PRESS NEWSWIRE) -- Morrison Outdoors, just 7 months removed from their launch campaign on Kickstarter, have brought their line of Little Mo Baby Sleeping Bags to over 60 REI locations across the U.S.