Home
Tags
Minnesota Business
Tag: Minnesota Business News
MINNEAPOLIS, Minn., Sept. 18, 2019 (SEND2PRESS NEWSWIRE) -- Fresh off a competitive community contest win, a team of young Edina women are investing their prize earnings in an event designed for teen girl athletes. The Her Next Play Edina Girls' Sports Summit will take place September 30, 2019 at Life Time Sport in Eagan, Minn.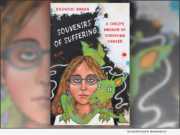 MINNEAPOLIS, Minn., Sept. 17, 2019 (SEND2PRESS NEWSWIRE) -- Author Dazhoni Green's book, "Souvenirs Of Suffering, A Child's Memoir Of Surviving Cancer" (ISBN: 978-1733293006; Prairie Stone Press) is published in timely conjunction with Childhood Cancer Awareness Month.
SAINT PAUL, Minn., Sept. 10, 2019 (SEND2PRESS NEWSWIRE) -- Two Minnesota education organizations are combining forces in an effort to battle the student mental health crisis by offering an innovative online course with embedded daily coaching. Minnesota Virtual Schools has contracted with EmpowerU LLC to offer this credit-bearing social-emotional wellness course to any Minnesota high school student as part of their regular school day - for no additional fee. (VIDEO)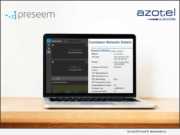 KASSON, Minn. and WATERLOO, Ontario, July 29, 2019 (SEND2PRESS NEWSWIRE) -- Preseem, a Quality of Experience (QoE) monitoring and optimization platform from Aterlo Networks announced their integration with Azotel Technologies' SIMPLer platform. This API integration allows Preseem to keep in sync with changes to customer packages, account status, and equipment so that it is always enforcing subscriber speed plans and collecting statistics accurately.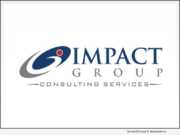 MINNEAPOLIS, Minn., May 9, 2019 (SEND2PRESS NEWSWIRE) -- IMPACT Group, Inc., a recognized Twin Cities-based management consulting firm and Managed Service Provider specializing in large scale IT and supply chain strategy, project delivery, cybersecurity and enterprise program management, announced today the launch of SecureNow - professional cybersecurity your organization can afford!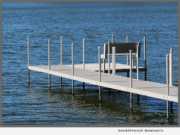 LONG LAKE, Minn., April 18, 2019 (SEND2PRESS NEWSWIRE) -- Whether you call it a lake home, cabin, cottage or camp, buyers are naturally drawn to the water's edge when looking at lakeshore properties. The wide variety of shoreline conditions gives buyers a lot to consider before they write a purchase agreement, says John Gehring, owner of Solo Dock, a tip-in dock manufacturer in Long Lake, Minnesota.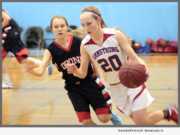 SPRING LAKE PARK, Minn. and BOULDER, Colo., April 17, 2019 (SEND2PRESS NEWSWIRE) -- Minnesota Youth Athletic Services (MYAS), the state's largest multi-sport organization, announced today it has signed a new strategic partnership agreement with TeamSnap - the leading youth sports management provider.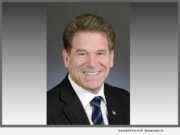 BLOOMINGTON, Minn., April 9, 2019 (SEND2PRESS NEWSWIRE) -- The German American Chamber of Commerce of the Midwest, Minnesota Chapter announced today that Mark Ritchie, former Minnesota Secretary of State, and current President of Global Minnesota, will speak at the Chamber's "Stern des Nordens" (Star of the North) Annual Gala on April 27, 2019 in the Hyatt Regency Ballroom in Bloomington.
MINNEAPOLIS, Minn., March 1, 2019 (SEND2PRESS NEWSWIRE) -- Looking beyond the sharks and manta rays that catch the eye of visitors, researchers find great conservation potential in the wealth of fish and corals residing in the world's zoos and aquariums, says Species360 Conservation Science Alliance. A study published this week in Journal for Nature Conservation reports that aquariums hold 21 percent of the coral species that are Vulnerable to Climate Change.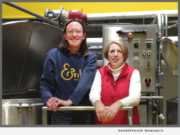 VICTORIA, Minn., Feb. 27, 2019 (SEND2PRESS NEWSWIRE) -- ENKI Brewing Company announced the launch of Raspberry Bomb Saison (RBS) March 8 in its taproom, highlighting the exploding role of women in the beer business. ENKI Brewer, Kendra Gephart, created RBS using a blend of hops developed by the members of Pink Boots Society.
FALCON HEIGHTS, Minn., May 3, 2017 (SEND2PRESS NEWSWIRE) -- Edupoint(R) Educational Systems, creator of the industry-leading Synergy(R) Education Platform for K-12 student information and learning management, has been selected by Minnesota's Forest Lake Area Schools and Rosemount-Apple Valley-Eagan Public Schools to implement the company's Synergy Student Information System, bringing the total number of Minnesota students supported by Synergy to more than 210,000.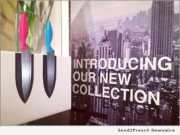 MINNEAPOLIS, Minn., Sept. 26, 2016 (SEND2PRESS NEWSWIRE) -- MAG Stickers, a new, innovative knife holder, was recently announced by Ez Fix. This is an easy to use, new product that allows people to store their knives anywhere for easy access. MAG Stickers(TM) use an incredible, magnetic vinyl, so when a person places the sticker on a kitchen cupboard, they can stick their knife right on the magnetic vinyl. (*UPDATED*)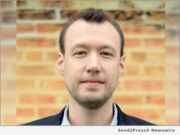 MINNEAPOLIS, Minn., Aug. 4, 2016 (SEND2PRESS NEWSWIRE) -- Thought-provoking keynote speaker, award-winning author, and energy futurist Simon J. Anderson, founder of Venture Foresight LLC, will be opening presenter on day two of MREA's Energy Issues Summit in St. Cloud, Minn. on August 11, 2016.