Home
Tags
Military veterans
Tag: military veterans News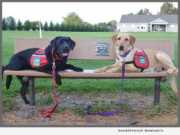 LANCASTER, Pa., Feb. 18, 2019 (SEND2PRESS NEWSWIRE) -- United Disabilities Services (UDS) Service Dogs, a non-profit organization committed to serving people with disabilities in Pennsylvania, announced that it has been accredited by the Assistance Dogs International (ADI).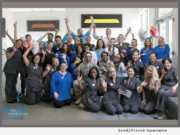 DELRAY BEACH, Fla., Sept. 12, 2018 (SEND2PRESS NEWSWIRE) -- Spodak Dental Group ("SDG") proudly announces its participation in the Sixth Annual Freedom Day USA, in which SDG will provide complimentary dental services to the men and women of our Armed Forces, and their immediate family members. Freedom Day USA is a "Day of Free" to thank military personnel and their families for the sacrifices they make each day to ensure our freedom.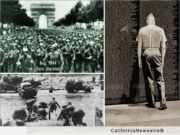 LOS ANGELES, Calif. /California Newswire/ -- Celebrated philanthropists Jane and Bert Boeckmann of Galpin Ford and the Heritage League of the Second Air Division, today announced they have joined forces again to honor WWII Veterans at the 71th Anniversary D-Day Luncheon at The Proud Bird, in Los Angeles, on June 6. All WWII and Vietnam Veterans, as well as their friends and family, are encouraged and invited to attend.