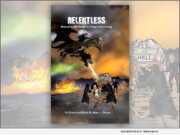 BOYNTON BEACH, Fla., April 13, 2021 (SEND2PRESS NEWSWIRE) -- Author Brian J. Sheen's new book, "Relentless, Rescuing My Daughter from Scientology, an Illustrated Story," (ASIN B091P673ZX) is the struggle of a father and newly pronounced grandfather, attempting to get state and federal officials to preserve the sanctity of his family from the Church of Scientology, Quan Publications announced.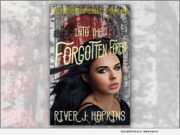 GREENFIELD, Mass., Aug. 21, 2020 (SEND2PRESS NEWSWIRE) -- River J. Hopkins, bestselling author of "Sometime After Midnight: A Collection of Poetry & Short Stories," now presents a world - much like our own - with hidden depths, in "Into the Forgotten Forest." It's a place rife with magic, curses, an ancient, brewing evil, and a prophecy that rests on the shoulders of a young woman and her twin brother.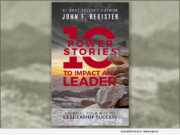 COLORADO SPRINGS, Colo., May 15, 2020 (SEND2PRESS NEWSWIRE) -- Paralympic Games Silver Medalist, Persian Gulf War veteran and TEDx Motivational Speaker John Register marks 26 years since he embraced a "new normal" - becoming an amputee following a misstep over a hurdle while training for the Olympic Games - in a new business leadership development book set to launch May 17, on Amazon.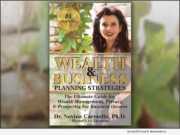 IRVINE, Calif. /California Newswire/ -- Dr. Nevine Carmelle, a celebrated professional who's dedicated to the field of finance, recently authored, "Wealth and Business Planning Strategies: The Ultimate Guide for Wealth Management, Privacy & Prosperity for Business Owners" (ISBN: 978-0692562017). Available in paperback and Kindle edition, the book quickly became a bestseller on Amazon.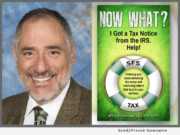 STUART, Fla., March 20, 2018 (SEND2PRESS NEWSWIRE) -- SFS Tax Problem Solutions Press announces the release of the eBook and Kindle Edition of "Now What? I Got a Tax Notice from the IRS. Help!" (B079XWL8P9) by Jeffrey Schneider. "Now What?" is also available in paperback (ISBN: 978-0692997154) and will be published in an audiobook version in June 2018.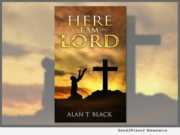 OMAHA, Neb., Feb. 12, 2018 (SEND2PRESS NEWSWIRE) -- Alan T Black announces the launch of his new book, "Here I am Lord" (ISBN: 978-1982057282). The book primarily answers the call of the Lord and helps readers get closer to the Lord. The book comprises 35 different essays and it illustrates some of the best tools which can be used to help you come closer to the Lord.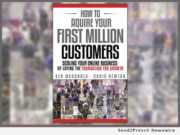 DENVER, Colo., April 11, 2017 (SEND2PRESS NEWSWIRE) -- Digital marketing veterans Ken McDonald and Chris Newton have written and published "How to Acquire Your First Million Customers," a book about growing online businesses through a variety of customer acquisition and online marketing techniques. The book is available this week as a free download on Amazon to celebrate the launch.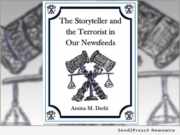 WASHINGTON, D.C., July 8, 2016 (SEND2PRESS NEWSWIRE) -- At the peak of a highly controversial election year, a new thriller for young-adults has recently been published featuring a teenaged Muslim girl as the protagonist. "The Storyteller and the Terrorist in Our Newsfeeds," by Amina Derbi, is about the rise and fall of seventeen-year-old Najmah Qamar, a passionate storyteller who ends up living through her worst fears as her tales come to life.