Home
Tags
Kentucky business
Tag: Kentucky business News
BOWLING GREEN, Ky., Nov. 13, 2020 (SEND2PRESS NEWSWIRE) -- BG Locksmith LLC today announced 24-hour Bowling Green KY automotive, residential and commercial emergency Locksmith services. BG locksmith is a highly experienced and trained professional team dedicated to providing locksmith services throughout the Bowling Green, Kentucky area.
CRESTWOOD, Ky., June 30, 2020 (SEND2PRESS NEWSWIRE) -- A medical aesthetics practice near Louisville, Kentucky is branching out beyond its usual cosmetic treatments to incorporate a new program geared toward weight loss and weight management. Vibrant Med Spa recently announced the addition of its new Wellness Through Weight Management Program to aid clients in reaching their weight loss goals.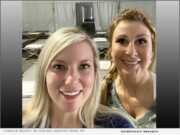 CRESTVIEW HILLS, Ky. and TAMPA, Fla., June 15, 2020 (SEND2PRESS NEWSWIRE) -- Owners of a medical aesthetics practice in Northern Kentucky used the temporary shutdown of their business as an opportunity to help with COVID-19 relief efforts. Candace Reusch, BSN, and Jennifer Crane, RN, owners of Zero Gravity Med Spa, are just getting back into the swing of things at their medical aesthetics practice.
HEBRON, Ky., April 21, 2020 (SEND2PRESS NEWSWIRE) -- FiberShield.org, a new international coalition of paper and packaging companies, founded by Ed Zumbiel of Zumbiel Packaging, Hebron, Kentucky and Andreas Keller, of Pawi, Switzerland, in response to the PPE shortage, has, in less than a month manufactured more than 1 million face shields to help protect those on the frontlines fighting COVID-19.
LOUISVILLE, Ky., Feb. 4, 2020 (SEND2PRESS NEWSWIRE) -- Big Brothers Big Sisters of Kentuckiana will kick-off their annual "Bowl For Kids' Sake" bowling fundraisers on Tuesday, February 4, 2020 at Ovrdrive (112 W. Jefferson Street Louisville, KY 40202).
RALEIGH, N.C., Aug. 6, 2019 (SEND2PRESS NEWSWIRE) -- Sokal, a leader in the automobile advertising business recently signed Pinnacle Ford Lincoln as their agency of record. Pinnacle Ford Lincoln is the newest addition to the current 16 store, booming Hudson Auto Group located in Tennessee. The new dealership address will be 4080 Lexington Road in Nicholasville, Kentucky.
COVINGTON, Ky., July 1, 2019 (SEND2PRESS NEWSWIRE) -- CryptoProperties LLC (CPROP) is pleased to announce it has signed an agreement with The Mortgage Collaborative (TMC) to join its Preferred Partner Network as TMC's exclusive provider of blockchain-enabled products and services.
FRANKFORT, Ky., May 2, 2019 (SEND2PRESS NEWSWIRE) -- The Governor of Kentucky, Matt Bevin, officially declared May 2019 as Lyme Disease awareness month all across the state. Patient advocate Christina Kovacs lead the charge to raise awareness for the disease after battling late stage Lyme disease herself. Kovacs worked with Bevin and his office to draft an official statewide Proclamation which was signed into effect this year.
OWENSBORO, Ky., Nov. 8, 2018 (SEND2PRESS NEWSWIRE) -- Two years in the making and the Moonlite Bar-B-Que Inn is now ready to unveil a new sweet red wine that pairs perfectly with its award-winning barbecue. It's called Pit Master Reserve and it's produced by the most award-winning Kentucky winery too. It'll make you swoon at the moon.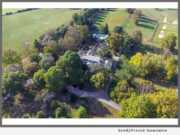 LEXINGTON, Ky., Oct. 17, 2018 (SEND2PRESS NEWSWIRE) -- Hill and Regan Parker of Turf Town Properties, Inc. announces that Bourbon County's 2328 Fords Mill Road, also known as Houstondale Farm, offers a variety of unrivaled benefits from a circa 1854 Greek Revival estate of nearly 7,000 sq. ft. on 31 picturesque acres.
OWENSBORO, Ky., April 13, 2018 (SEND2PRESS NEWSWIRE) -- The Moonlite Bar-B-Que Inn has been in business for more than 55 years and continues to make headlines in the world of barbecue. While some may sit on their laurels after more than half century, Moonlite Bar-B-Que knows that you always have to be on top of your game.
OWENSBORO, Ky., Feb. 15, 2017 (SEND2PRESS NEWSWIRE) -- March 2 is designated "Read Across America" day by the National Education Association, and the Moonlite Bar-B-Q-Inn is taking it one step further. It's partnering with the University Press of Kentucky and the Daviess County Public Library to host community reading events every Monday night in March.