Home
Tags
Interior Design
Tag: Interior Design News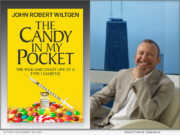 CHICAGO, Ill., Dec. 2, 2022 (SEND2PRESS NEWSWIRE) -- With holiday shopping just around the corner, John Robert Wiltgen's riveting memoir "The Candy in My Pocket" (ISBN: 979-8986007007), is now available for the gift giving season. As a type 1 diabetic for more than 55 years, Wiltgen has been a successful business owner and now author whose memoir describes his journey of finding joy and success amidst a life riddled with obstacles and despair due to insulin-dependent diabetes.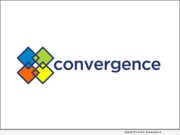 NORTH KANSAS CITY, Mo., Aug. 11, 2022 (SEND2PRESS NEWSWIRE) -- Convergence Partners, Inc., Integrated Sales Inc., and Lighting Solutions of Iowa, Inc. announced today the strategic partnership between their companies to offer the electrical industry a unified resource for virtually all their products, services, and design requirements. This partnership will be marketed under the Convergence Partners brands.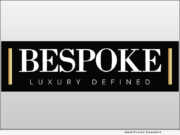 NORTH KANSAS CITY, Mo., May 26, 2022 (SEND2PRESS NEWSWIRE) -- Convergence Partners, Inc., a leader in the commercial and industrial lighting industry, introduces technology consulting division to bridge the knowledge gap for luxury homeowners. The Bespoke team consists of highly-experienced individuals with decades of experience in the luxury residential market.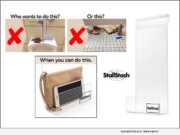 ST. LOUIS, Mo., Sept. 22, 2021 (SEND2PRESS NEWSWIRE) -- Increased awareness of germs and bacteria has changed our behavior regarding contact and hygiene. These changes are notable regarding the use of commercial restrooms, which 60% of Americans visit at least once a week. StallStash, a restroom partition shelf, improves the safety and comfort of restroom visits by keeping belongings clean, close, and safe.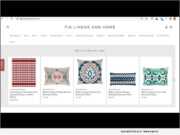 WESTPORT, Conn., Jan. 28, 2021 (SEND2PRESS NEWSWIRE) -- Fig Linens and Home, a bedding and linens shop in Westport, Connecticut, is pleased to announce that they have recently updated their website. This was to ensure that the website is up-to-date, can easily be navigated, and is mobile responsive. The company offers bedding, linens, and home furnishings to purchase online throughout the United States.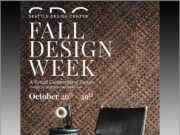 SEATTLE, Wash., Oct. 14, 2020 (SEND2PRESS NEWSWIRE) -- The Seattle Design Center, the Pacific Northwest's only designer showroom, will host "Design Week" - a virtual celebration of design, bringing together designers across the PNW, running from October 26 - 29, 2020. For the first time in SDC's history, the fall market moves from a one-day in-person experience to a full-week.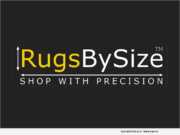 WESTPORT, Conn., June 30, 2020 (SEND2PRESS NEWSWIRE) -- It's a common problem for consumers - finding just the right size area rug to fit a specific space. A new website, RugsBySize.com, launched by GetBySize, LLC, solves this problem by aggregating multiple retailers all in one place. Consumers no longer have to visit different retailers to find what they're looking for.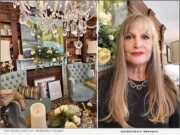 CHESTER, N.J., May 20, 2020 (SEND2PRESS NEWSWIRE) -- Home furnishings and design source The Whistling Elk, in Chester, New Jersey, has been named one of Home Accents Today's Retail Stars for 2020 by editors of the premier trade magazine for the home accents industry.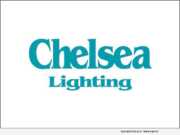 NEW YORK, N.Y., May 7, 2020 (SEND2PRESS NEWSWIRE) -- Chelsea Lighting (the "Company") is pleased to announce the launch of its dedicated Power over Ethernet Lighting and Controls specialty division to provide leading technology solutions to the real estate, design and construction community.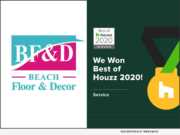 SANIBEL, Fla., Feb. 18, 2020 (SEND2PRESS NEWSWIRE) -- Beach Floor & Decor of Sanibel, Florida has won a "Best Of Houzz" award for Outstanding Customer Service" on Houzz®, the leading platform for home renovation and design.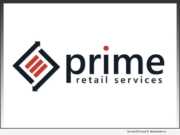 FENTON, Mich., Sept. 12, 2019 (SEND2PRESS NEWSWIRE) -- Prime Retail Services will be presenting certificates to their two graduates from their in-house leadership training called L.E.A.D. (Leadership Empowerment and Development). Prime is now in the process of developing what they are calling L.E.A.D. 2.0 which will be an online self-directed training program for all employees from field techs to the leadership team.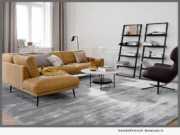 WHITE PLAINS, N.Y., April 29, 2019 (SEND2PRESS NEWSWIRE) -- BoConcept is known globally for sophisticated, contemporary furniture designs made in Denmark. The Westchester store has recently moved to a large premium corner location within The Westchester mall and features their furniture, lighting and accessories for both home and office. Now, BoConcept is globally celebrating their 300th store in 60 countries.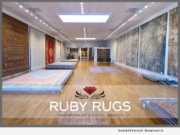 BERKELEY, Calif. /California Newswire/ -- Ruby Rugs, a new art gallery style rug store, is pleased to announce its official grand opening party on Thursday, April 11, 2019 from 6:30 - 9:30 p.m. The showroom is located at 1882 Solano Avenue in Berkeley.