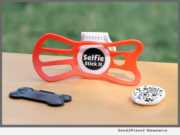 DELRAY BEACH, Fla., Dec. 12, 2017 (SEND2PRESS NEWSWIRE) -- Get in the picture with your pets using Pet Selfie Stick-It, a new invention from Fromm Works, Inc. that conditions pets to look at a smartphone located up to 20-feet away. Utilizing Pavlovian conditioning the kit includes a treat tray that holds the pet's favorite treat.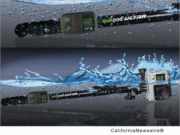 LOS ANGELES, Calif. /California Newswire/ -- When Wayne Fromm invented and patented the Quik Pod, the original 'selfie stick,' more than 10 years ago, he had no idea how popular selfies would become. In fact, according to an article in Psychology Today, selfies have redefined how we document experiences.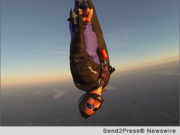 HOLLYWOOD, Calif. /California Newswire/ -- Celebrity talk show host and comedian Ellen DeGeneres was sent a selfie machine two years ago, she could have made history with it. The Quik Pod, from Fromm Works, Inc., the 'ultimate selfie machine' as described by the inventor, is an extendable smartphone holder with a built in selfie mirror.