DENVER, Colo., Sept. 19, 2019 (SEND2PRESS NEWSWIRE) -- Digital mortgage platform provider Maxwell announced their strategic partnership with Integra to offer seamless, bi-directional integration with Integra's EPIC Loan Origination System.
DENVER, Colo., Aug. 14, 2019 (SEND2PRESS NEWSWIRE) -- Take Three Technologies (Take3), a Denver-based FinTech startup focused on empowering mortgage lenders and loan originators with best-in-class technology solutions today announced its hiring of Ruth Lee as the organization's Executive Vice President.
DENVER, Colo., July 15, 2019 (SEND2PRESS NEWSWIRE) -- Gulftech International, Inc. ("Gulftech") based in Denver, Colorado, USA, announced today that it has completed the acquisition of ABL S.p.A. ("ABL" or the "Company"). The Gulftech family of companies are the world's recognized leaders in the engineering, manufacture, lease, sale and service of industrial equipment and components serving many of the world's most important food production and processing companies.
DENVER, Colo., June 13, 2019 (SEND2PRESS NEWSWIRE) -- Homebot, a customer engagement platform that delivers financial scenarios to help homeowners build wealth, today announced major enhancements to the homebuying side of its platform. The latest release inserts lenders into the market search process by integrating prompts for buyers to obtain a prequal or preapproval, lock a rate, and inquire about down payment with a single click.
DENVER, Colo., June 3, 2019 (SEND2PRESS NEWSWIRE) -- Do you know an amazing woman? The Colorado Women's Hall of Fame (CWHF) reports that there is only two months to go for its "Call for Nominations" for its next group of extraordinary women to be inducted into the Hall. The Nominations deadline is August 1, 2019. Representing the "Class of 2020," up to ten women will be inducted in March 2020 during a special celebration in their honor.
DENVER, Colo., May 23, 2019 (SEND2PRESS NEWSWIRE) -- HBU (Home Buyers Unite), a free property co-buyer platform is launching amidst the country's record increase in home prices. Founded in 2018, HBU is a national property co-buying service offering a new process to help property investors and home buyers purchase a primary or investment property.
DENVER, Colo., April 16, 2019 (SEND2PRESS NEWSWIRE) -- Reconciled is pleased to announce the opening of a new satellite office in Denver, Colorado. The online bookkeeping firm for entrepreneurs launched a Denver office in partnership with local firm Mile High Bookkeeping Services to expand services to entrepreneurs in the greater Denver region.
DENVER, Colo., April 9, 2019 (SEND2PRESS NEWSWIRE) -- We all have unexpected expenses. But for the many of us who are living paycheck to paycheck, those unexpected expenses can be hard - if not impossible - to afford. Loan Stop, a locally owned and operated Colorado business for the past 20 years, has expanded their services to allow customers to apply online or even from a mobile device easily and quickly.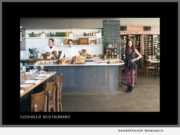 DENVER, Colo., Feb. 20, 2019 (SEND2PRESS NEWSWIRE) -- Denver Sister Cities International announces that Denver's most food-savvy Francophiles will convene on March 4, 2019, at the French-inspired Coohills restaurant, a slow food-friendly eatery in LoDo, for a six-course meal with French wine pairings to honor the relationship of Brest, France, and its sister city, Denver.
DENVER, Colo., Jan. 8, 2019 (SEND2PRESS NEWSWIRE) -- The new nonfiction book, "WWI Crusaders: A band of Yanks in German-occupied Belgium help save millions from starvation as civilians resist the harsh German rule" (ISBN: 978-0990689386), is one of only 100 self-published books named to the prestigious Kirkus Reviews Best Books of 2018. Authored by Jeffrey B. Miller and published by Milbrown Press, it was released on Veterans Day 2018 to honor the 100th anniversary of the end of World War I.