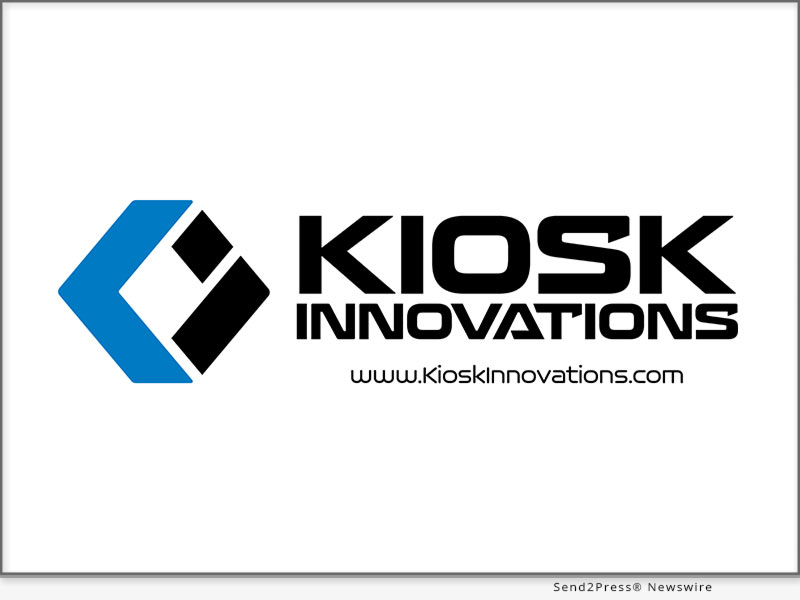 DENVER, Colo., Jun 08, 2023 (SEND2PRESS NEWSWIRE) — Kiosk Innovations, a U.S. based digital kiosk manufacturing company, would like to inform the various stakeholders within the healthcare industry about the importance of digital kiosks in the medical field and emphasize the need for ADA compliance to ensure equal access and inclusion for all patients. Consulting with experts, such as Kiosk Innovations, can maximize inclusion and efficiency in implementing self-service solutions.
Digital kiosks serve an increasingly wide variety of tasks in today's society. It is no question these terminals can efficiently provide services in healthcare by completing tasks such as wayfinding directions as well as self service check into Epic's Welcome or other EHR systems. Being the patients first impression of a medical group, it is important that these devices are noticeable, welcoming, and easy to use for patients to ensure the patient's journey is fluid which ultimately increases adoption rates in this technology and helps instill confidence in patients.
It is important to understand the demographic of the typical healthcare patient. In many cases these individuals are older and/or may have a higher rate of disability (whether temporary or permanent) than the average US population. Healthcare providers have both an ethical and legal obligation to provide the same level of service to patients with common disabilities. ADA compliance is clearance and reach for those who are wheelchair bound, an audible form of navigation and either tactile or voice recognition for those who are visually impaired, or visual cues for those with auditory impairments.
To fulfil your legal obligations and be ADA compliant one must understand what information is being communicated, what tasks are to be completed, and provide equal access to this information as well as provide an equal amount of privacy. Not providing an equally accessible solution can result in legal ramifications, ethical shortcomings, reputational damage, and a lower adoption rate.
ADA compliance should not just be a legal requirement. Providing equal access and inclusion is the right thing for so many more reasons than just legal ramifications. Ensuring a digital self-service solution is ADA compliant ensures individuals remain autonomous. This allows a much larger range of patience that can complete tasks more efficiently, having a larger pool of patience that can help themselves helps drive organizational efficiencies.
The purpose of self service is to drive efficiency to patients as well as the organization, the greater accessibility the larger the pool of users, the larger the pool of users, the more efficiency gained. Self-service is a tool, the consultant at Kiosk Innovations can help guide you towards a solution that maximizes inclusion for your patients and efficiency for your organization.
To learn more visit: https://kioskinnovations.com/.
About Kiosk Innovations:
Based in Denver, Colorado, Kiosk Innovations is an employee-owned company that supports and nurtures the essence of what is required to give customers the quality solutions they need – INNOVATION. We are proud to produce unique and original designs that not only stand out from their surroundings, but incorporate ever-changing technological advancements as they are introduced to the industry.
With more than 30 years of experience, the Kiosk Innovations team has extensive knowledge of evolving kiosk applications, and we design and manufacture everything in-house to ensure tight quality control while keeping costs competitive. Combining first-rate knowledge and field experience with creative vision and passion, Kiosk Innovations strives to provide the very best customer service and experience.
News Source: Kiosk Innovations
Related link: https://kioskinnovations.com/
This press release was issued on behalf of the news source, who is solely responsible for its accuracy, by Send2Press Newswire. To view the original story, visit: https://www.send2press.com/wire/ada-compliance-and-digital-kiosks-ensuring-accessibility-in-healthcare-settings/