Home
Tags
Defense and Military
Tag: Defense and Military News - Page 2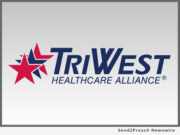 PHOENIX, Ariz., May 4, 2017 (SEND2PRESS NEWSWIRE) -- TriWest Healthcare Alliance announced today it earned full URAC accreditations for its Health Utilization Management and Case Management programs, and full reaccreditation for its Health Network. The accreditation standards establish key quality benchmarks for core business practices and managed care programs.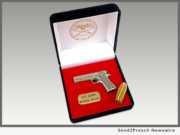 ROME, Ga., May 2, 2017 (SEND2PRESS NEWSWIRE) -- Hampton & Weaver, a small firm in historic Rome, Georgia has begun producing a Collection of "Famous Handguns of the World" in one-quarter scale. These mini-replicas vary from 1 1/2-inches to 3 3/4-inches in length, are cast from zinc, electroplated with silver and an antiqued finish is applied to accentuate the features of each miniature. Every model is simply exquisite, with aesthetic detail ingrained into each creation.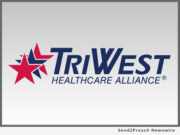 PHOENIX, Ariz., Aug. 25, 2016 (SEND2PRESS NEWSWIRE) -- PsychArmor Institute and TriWest Healthcare Alliance announced today the launch of the TriWest Healthcare Alliance School for Health Care Providers, a suite of free online courses taught by nationally-recognized subject matter experts to prepare community health care providers to effectively deliver care to service members, veterans and their families.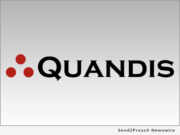 FOOTHILL RANCH, Calif., June 23, 2016 (SEND2PRESS NEWSWIRE) -- Quandis, Inc., a leading provider of default management software and services, announced that it released a technology solution to help lending organizations comply with changes to the Military Lending Act (MLA) that take effect on Oct. 3, 2016. The MLA provides a number of new rules set forth by the Department of Defense (DoD) that impacts lenders working with active duty service members and their dependents. Failure to adhere to the DoD's amended compliance rules can result in severe repercussions.