Home
Tags
Council for Vaccine Safety
Tag: Council for Vaccine Safety News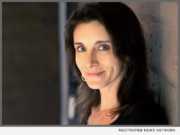 SAN FRANCISCO, Calif. /California Newswire/ -- Join Brandy Vaughan, former Merck pharmaceutical rep and founder of Learn The Risk, a campaign of the Council for Vaccine Safety, for a FREE talk on Sunday, Sept. 25, 2016 at 1 p.m. in San Francisco - "Is Your Health For $ale?" - as she exposes the dark side of today's 'health'care system and explains how we can stay healthy in a system that wants to keep us sick.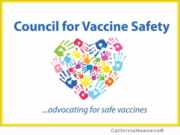 OAKLAND, Calif. /California Newswire/ -- Council for Vaccine Safety, and A Voice for Choice, in collaboration with community leaders, announce that on October 24, 2015 at 12 noon, protesters will rally at Frank Ogawa Plaza in Oakland, Calif. in solidarity with the Truth, Transparency and Freedom Rally happening on the same day at the CDC in Atlanta, Georgia.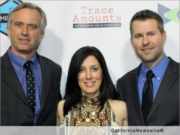 ALISO VIEJO, Calif. /California Newswire/ -- On August 6, Liberty Lives and Council for Vaccine Safety will co-sponsor a film screening of the powerful, eye-opening documentary 'Trace Amounts.' An expert panel will directly follow the film and include the film's producers Eric Gladen and Shiloh Levine, local pediatrician Dr. Bob Sears, investigative journalist Lori Martin Gregory, civil rights lawyer George Fatheree and former Merck representative Brandy Vaughan, founder of Council for Vaccine Safety.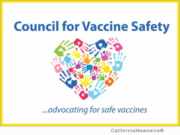 SAN FRANCISCO, Calif. /California Newswire/ -- The Council for Vaccine Safety announced today that on Friday, July 3, Californians will rally simultaneously in cities across the state, to illuminate the truth and stand for health, safety, education, medical freedom and justice for all. Join us as we stand in sincere opposition to the unwarranted and threatening force of the government as it moves - in partnership with big pharma - to strip us of our parental, health and medical freedoms through proposed mandated healthcare legislation, such as CA SB277.