NEW YORK, N.Y. (SEND2PRESS NEWSWIRE) -- CheapOair launched two additions to its site, the Top 50 Destinations and the Top 25 City Pairs pages. The lists tally travel trend data on the Top 50 Destinations and Top 25 Travel Routes most searched by customers on CheapOair.com as well as the lowest fares to those cities. Each Tuesday morning the lists are updated so it's easy to stay in touch with current hot spots - both domestically and internationally.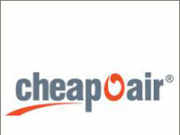 NEW YORK, N.Y. (SEND2PRESS NEWSWIRE) -- The countdown is on! Ten days remain to enter CheapOair's 'Crazy in Love' video contest. In celebration of Valentine's Day, grab your sweetie, push the record button and make a 30-second video that demonstrates how crazy in love you are and what makes you unique as a couple - it could be a hobby or a special talent or anything that shows how your love for each other is distinctive.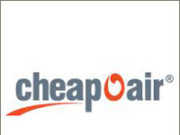 NEW YORK, N.Y. (SEND2PRESS NEWSWIRE) -- CheapOair, a top 10 online travel booking site, announces the launch of its first ever television campaign today. The 30-second ads feature the tag-line 'Get There for Less,' an expression of the company's commitment and brand promise to put quality and value first for smart shoppers who continue to demand the best of both even in the post recessionary market.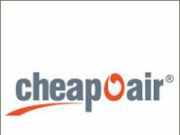 MIAMI, Fla. (SEND2PRESS NEWSWIRE) -- Marriott and Renaissance Caribbean & Mexico Resorts (MARCAM) and CheapOair are playing Santa this year and delivering sand and sunshine to a holiday village near you. The two organizations have partnered for a jubilant '12 Days of Travel' holiday sweepstakes, giving away hotel stays and airfare vouchers daily via Twitter.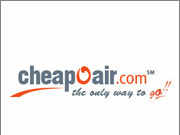 NEW YORK, N.Y. -- CheapOair, an award winning, top budget travel website, dedicated to leveraging the latest technology to deliver cheap flights and discount...