LOS ANGELES, Calif., /California Newswire/ -- Forensics Detectors, a gas detection expert company residing in Los Angeles, California, has introduced its highly sensitive 0.1ppm carbon monoxide "super-meter," an innovation that has been designed to help users prevent low-level carbon monoxide poisoning and detect very small carbon monoxide leaks.
SAN FRANCISCO, Calif. /California Newswire/ -- EPIC Insurance Brokers and Consultants (EPIC) announced today that Ivon Friedman has joined the firm's Marine Practice in San Francisco. Friedman will report to EPIC's Risk Management - National Property and Marine Practice Leader, Michael Korn.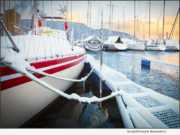 SANTA MARIA, Calif. /California Newswire/ -- The change of seasons no longer means having to perform labor intensive tasks to safeguard your boat, dock and summer lake equipment from the damage that can occur from frigid, freezing water conditions. This winter use a Deicer in your lake or pond to prevent costly damage, says Discount Pumps.
BROCKTON, Mass., Oct. 2, 2018 (SEND2PRESS NEWSWIRE) -- Moduline Cabinets, a leading high-alloy aluminum cabinet manufacturer, was recently chosen by the New York Yacht Club American Magic racing team to outfit their work containers. The team is a combination of The New York Yacht Club and Bella Mente Quantum Racing Association. They will compete in the upcoming 36th America's Cup in New Zealand in 2021.
BOLINGBROOK, Ill., April 13, 2018 (SEND2PRESS NEWSWIRE) -- The Seidel Diesel Group is excited to announce its new business relationship with Honeywell Garrett(R). Effective March 1, 2018, Seidel Diesel Group became one of Honeywell Garrett's master distributors for the United States and Canada, representing genuine Garrett original equipment turbochargers.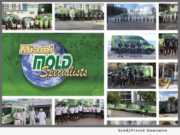 MIAMI, Fla., April 3, 2018 (SEND2PRESS NEWSWIRE) -- Prestigious South Florida mold removal co., Miami Mold Specialists, acquires state-of-the-art fogger tech. Specifically designed for attic, crawlspace, and maritime mold remediation and disinfecting.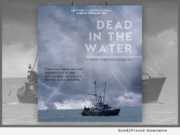 KITTERY, Maine, March 29, 2018 (SEND2PRESS NEWSWIRE) -- Maine residents will have an opportunity soon to witness the devastating impacts of federal regulations on the lives of New England ground fishermen, as seen through the eyes of a documentary filmmaker with a long record of acclaimed work. David Wittkower's "Dead in the Water" will be shown at four Maine community theaters in April.
DEERFIELD BEACH, Fla., March 5, 2018 (SEND2PRESS NEWSWIRE) -- The Pap Corps, Champions for Cancer Research is proud to announce that acclaimed movement artist/choreographer Jon Boogz and The Aqualillies will be headlining their "Inaugural Yacht Hop & Waterside Soiree." The mega night of mega yachts will take place on Saturday, April 7, 2018 at the famed Turnberry Marina and Turnberry Isle Condominium. This nautical night will support The Pap Corps in their mission to raise research funds for all types of cancer at Sylvester Comprehensive Cancer Center at the University of Miami.
ROCKPORT, Mass., Nov. 13, 2017 (SEND2PRESS NEWSWIRE) -- A documentary film dealing with the devastating impacts of federal regulations on the lives of New England ground fishermen, "Dead in the Water," produced and directed by Rockport native and professional filmmaker David Wittkower, will be screened for the first time in public in Rockport, Massachusetts on Nov. 18.
DESTIN, Fla., Aug. 22, 2016 (SEND2PRESS NEWSWIRE) -- FUEL at North Light, a new restaurant providing coastal fare with island flare by North West Floridian tastemaker and chef, Dan Pettis, will open at North Light Yacht Club at 113 E John Sims Parkway. The 100 seat, casual, fine dining destination will provide locally sourced food in a relaxed yet upscale atmosphere with expansive, breathtaking, waterfront views.
SAN FRANCISCO, Calif. /California Newswire/ -- S.F. Mayor Edwin M. Lee today announced that the America's Cup Act to facilitate hosting the 34th America's Cup by authorizing certain eligible vessels to participate in the events has passed the U.S. House of Representatives after passing the U.S. Senate earlier this month. The America's Cup Act is currently on the way to President Barack Obama's desk for signature.
MINNEAPOLIS, Minn. and VENTURA, Calif. -- With the boating market facing some of the most difficult economic conditions in recent history, it is of...