Home
Tags
Black History Month
Tag: Black History Month News
SAN FRANCISCO, Calif. /California Newswire/ -- Delivering the inaugural Black History Month welcome remarks, Bay Ecotarium and Smithsonian Affiliated Aquarium of the Bay President and CEO, George Jacob shared his vision for the $260 million Climate Literacy and Ocean Conservation Living Museum in the making in San Francisco.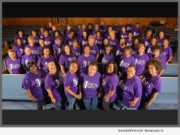 UNION, N.J., Feb. 5, 2019 (SEND2PRESS NEWSWIRE) -- IN CONCERT: Friday, February 8 - 8 p.m. - UCPAC's Hamilton Stage in Rahway, N.J. The group of people (over 100+ voices) that make up the powerhouse choir, JUBILATION, are a force in the industry.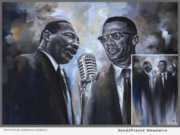 POMPANO BEACH, Fla., Jan. 24, 2018 (SEND2PRESS NEWSWIRE) -- The Historic Ali Cultural Arts in Pompano Beach is proud to celebrate Black History Month with an art exhibition by Nigerian artist, Adewale Adenle. Beans, Rice and Gumbo: Facts, Fictions and Frictions of Black History narrates the history of blacks from the pre-slavery era through the present day. The exhibition runs from February 1, 2018 through March 29, 2018.
SACRAMENTO, Calif. /California Newswire/ -- This week, Calif. Governor Edmund G. Brown Jr. issued a proclamation declaring February 2016, as "Black History Month" in...