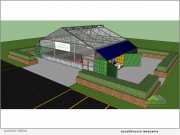 LAGUNA BEACH, Calif. /California Newswire/ -- Erik Cutter, President and CEO of Alegría Fresh and Jan Allen, President and CEO of Impact Bioenergy are proud to announce the development of the Alegria Farmacy food production system.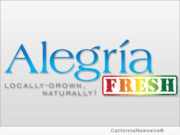 IRVINE, Calif. /California Newswire/ -- Alegria Fresh announced today the expansion of the hydroponic vertical farm at Bell Gardens High School, Southern California's first working vertical farm on a high school campus. The farm, which features high-performance urban hydroponic vertical and organic farming methods, will be completed with Phase 2, a high efficiency organic food production system using GardenSoxx(R).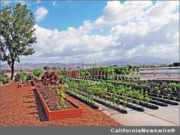 IRVINE, Calif. /California Newswire/ -- California-based Alegria Fresh, in collaboration with Orange County Produce, LLC and Filtrexx Corporation, today announced the launch of the 'Farm of the Future' hydroponic and organic farming demonstration center at the Great Park in Irvine. The demonstration center just completed a new organic food production farm using GardenSoxx.