ROSEMEAD, Calif. /California Newswire/ — El Monte Union High School Board Member and Former Rosemead Mayor John Tran announced his campaign for State Assembly today. Tran will run in the 49th State Assembly District, which includes the cities of Alhambra, Arcadia, Monterey Park, Rosemead, San Gabriel, San Marino, Temple City, and portions of El Monte, Montebello, South El Monte and the unincorporated community of South San Gabriel.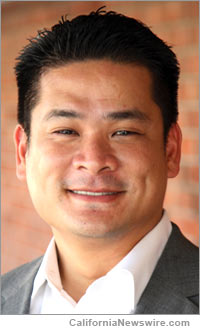 "I am running for State Assembly because I want to change things in Sacramento. I want to ensure that my children grow up in a safe neighborhood, have access to a great education, and find quality jobs in the new economy," Tran said. "I am proud of my record as a local School Board Member, Councilmember and Mayor. In Sacramento, I will fight to create jobs for local residents, ensure children in our community have access to a quality education and deliver our district's fair share of funding for public safety and transportation projects."
At the age of 23, Tran was the youngest member in the history of the Garvey School District Board of education. Tran was the first Asian American member of the Rosemead City Council and the first Asian American to serve as Mayor of the city.
John Tran has won four competitive elections throughout the San Gabriel Valley over the past twelve years. He placed first in a field of seven candidates to win election to the Garvey School District Board of Education in 1999. He placed first in a field of five candidates during his 2003 re-election campaign and placed first in a field of seven candidates in his 2005 election to the Rosemead City Council. In 2009, he won election to the El Monte Union High School District Board.
According to data released by Political Data Inc, the 49th State Assembly District has the highest percentage of Asian Pacific Islander (API) surname voters in California. Asian Americans compose 49.75% of the voting age population, 38.6% of registered voters and over 57% of registered Independent voters in the district. The projected voter registration in the new district is 41% Democratic and 25% Republican. Barack Obama carried the district by a 23% margin in 2008 and Governor Jerry Brown won the district by 17% in 2010.