SAN JOSE, Calif. /California Newswire/ — NEXT Future Transportation, Inc. today announced the appointment of Oliver Hauck to its Board of Advisors. NEXT is commercializing the world's first patented autonomous mass-transportation and goods-movement solution based on swarms of modular self-driving vehicles.
Mr. Hauck is a globally recognized transportation industry leader, having held various executive management positions at Siemens (SI) around the world for more than three decades. He was named President and Chief Executive Officer of Siemens Transportation Systems in 2001. In 2009, Mr. Hauck was named President of Siemens Mobility, bringing together the US Transportation, Logistics and Traffic Control Businesses to form one integrated organization. Mr. Hauck led Siemens to the market leadership position for light-rail-vehicle production in North America with half the market share.
Mr. Hauck brings deep vehicle manufacturing and transportation business expertise to NEXT's Board of Advisors, coupled with an acute awareness of the importance of e-mobility in the future of transportation. Mr. Hauck is recognized for applying a "complete mobility" approach, with a focus on networking various modes of transportation to maximize the most efficient transport of people and goods.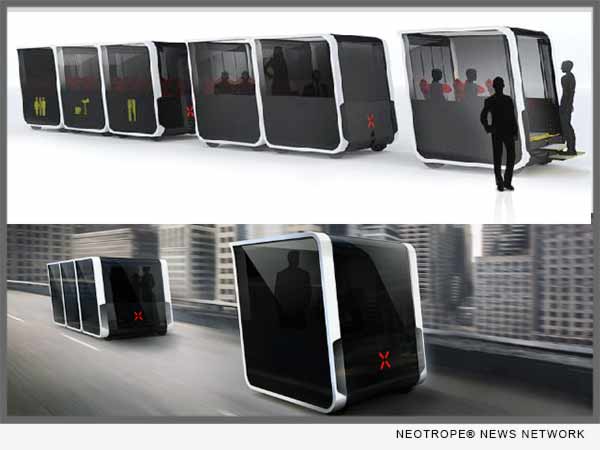 "Oliver brings decades of expertise from the industrial vehicle manufacturing business to NEXT's Board of Advisors, having led one of the world's largest transportation companies in North America," said Emmanuele Spera, CEO, NEXT Future Transportation, Inc. "He has accumulated a deep level of industry experience overseeing the development of some of the most innovative transportation and automation products. This, along with his knowledge of large, complex manufacturing ecosystems, makes him a valuable asset to NEXT's team as we continue our mission to deliver exponential transformation to municipal mass transportation and goods movement."
"The time for intelligent electric mobility has finally arrived, and I am excited to support NEXT as the company continues to develop its innovative transportation and logistics solutions," said Hauck. "NEXT is uniquely positioned to leverage advanced manufacturing, distributed manufacturing, digitization of manufacturing operations and material science."
Mr. Hauck earned a master's degree in electrical engineering from the Technical University of Erlangen/Nuremberg, Germany.
About – NEXT Future Transportation:
NEXT is a patented advanced smart transportation and artificial intelligence system based on swarms of modular self-driving vehicles. Each module can join and detach with other modules on roads and highways. The company has created a proprietary open, bus-like environment among modules, allowing passengers to stand and walk from one module to another while in motion. To learn more, please visit: http://www.get-next.com/.
Video (YouTube):

News Source: NEXT Future Transportation Inc.