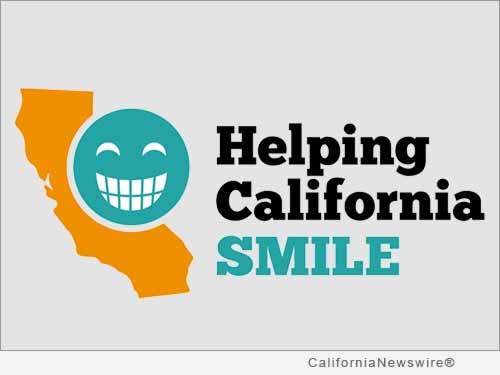 SACRAMENTO, Calif. /California Newswire/ — Today, the Helping California Smile Coalition, a new statewide group of health, education, and medical organizations, announced a comprehensive effort to urge Governor Brown and Calif. state legislators to support efforts to provide resources in this year's state budget for much-needed dental care to low-income children. Nearly two dozen groups are leading the coalition.
Coalition members include: California School-Based Health Alliance; California Primary Care Association; California Telehealth Network; California Children's Hospital Association; California WIC Association; Chronic Absence and Attendance Partnership; Healthy Smiles for Kids of Orange County; Institute for Healthcare Advancement; Kids in Common; Alliance for Rural Community Health; Working Partnerships USA; Faith in Action Kern County; Mendocino Community Health Clinic; PDI Surgery Center; People and Congregations Together (PACT-Stockton); The Children's Dental Center of Greater Los Angeles; Valley Children's Healthcare; Lumina Healthcare; Latino Coalition for a Healthy California; Los Angeles Trust for Children's Health; Community Action Marin; Friends of Family Health Center, Petaluma Health Center and Wu Yee Children's Services.
The Helping California Smile Coalition is asking for adjustments in provider rates to make up for years of neglect and cuts, including regular increases to keep up with inflation; improvements in state oversight, better data, and targeted strategies for addressing acute shortages; and expansion in outreach services to let eligible kids and adults that dental care is available.
"California's Denti-Cal program is facing the perfect storm," said Serena Clayton of the California School-Based Health Alliance. "Already one of the worst states in ensuring access to dental care to children in low-income families, our state is facing a flood of new enrollees that will further limit access to a dentist. Without dental care, kids experiencing tooth pain stay home from school and their academic performance plunges. We need to do all we can to make sure that doesn't happen by ensuring access to a dentist."
According to Clayton, a recent report by the California State Auditor found that nearly 60 percent of children enrolled in the state's health care program for low-income families were unable to get needed dental care.
"That's not because there are not enough dentists," Clayton, "it's because there aren't enough dentists who can afford to see these patients since the reimbursement rate for their dental services hasn't been adjusted for inflation since 2001. In fact, it was cut in 2013 because of the state budget deficit."
"It is the state's responsibility to ensure an adequate network of Denti-Cal providers, and the time is now for the Governor and Legislature to provide oral health for our state's neediest children. Now that the economy is improving, we need to restore budget cuts and invest in dental services so our kids are healthier and stay in school."
Helping California Smile coalition has launched a website www.HelpingCaliforniaSmile.com as well Twitter (@helpingCAsmile) and Facebook (Helping California Smile) to urge legislators to support its request for increased budget resources.