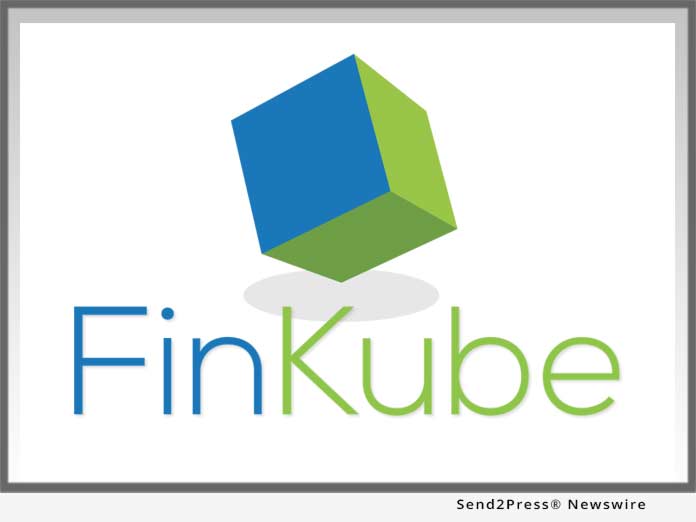 DALLAS, Texas, Oct 02, 2018 (SEND2PRESS NEWSWIRE) — FinKube, a company that provides AI-powered Platform-as-a-Service solutions for a range of industries, announced today that the company will offer a free webinar featuring Plaid Inc. – a financial technology platform that powers modern, digital financial services.
The free webinar on Thursday, October 18, 2018 at 2 p.m. ET will provide tips and best practices to help loan originators adopt financial technology (fintech) at the point-of-sale to attract borrowers and offer fast pre-qualifications.
"Speed is critically important to today's borrowers, and lenders that respond quickly and then pre-qualify quickly will win more business," said Jorge Sauri, founder and CEO of FinKube.
"Our point-of-sale technology was designed to allow lenders to use the best tools available to win more business. Plaid is an excellent example of a company that is using fintech to speed up the loan process. In this webinar, we'll find out how every lender, regardless of size, can harness this power and deliver this speed."
Plaid's suite of products streamlines account authentication and drives efficiencies throughout the lending process. When using Plaid's digital asset verification product at the point-of-sale, loan originators can boost application completion rates and reduce time to close. Additionally, Plaid is a Day 1 Certainty(tm) asset verification report supplier for Fannie Mae Desktop Underwriter(r), which offers peace of mind to lenders by providing rep and warrant relief on verified loan components. Fannie Mae has seen loans with assets validated through the DU validation service close 17 percent faster on average.
FinKube is the creator of ELSA, which stands for Electronic Loan Services Assistant. ELSA is the financial services industry's first AI assistant that uses machine learning to enhance the loan process from origination to close. ELSA can gather borrower information, render decisions, automate time-consuming tasks, and help lenders produce fully compliant mortgage loans in as few as 20 days.
Learn more about ELSA at: https://finkube.com/product/elsa-mortgage-software/.
To register for the free webinar, visit the website: http://bit.ly/2xSUFlg
About Plaid:
Plaid is a financial technology platform that enables applications to connect with users' bank accounts. Headquartered in San Francisco, Calif., Plaid focuses on lowering the barriers to entry in financial services by making it easier and safer to use financial data. The team builds beautiful consumer experiences, user-friendly infrastructure, and intelligence tools that give everyone the ability to develop the future of financial services. For more information, visit https://plaid.com.
About FinKube:
FinKube with ELSA (E-Loan Support Assistance) is a human in the loop automation (IA) cloud lending platform that makes offering the digital mortgage experience easy. Adaptive technology with the only AI-powered cognitive, industry-specific chatbot all built on a private cloud infrastructure gives lenders affordable access to industry-leading tools that allow them to compete with the nation's largest lenders. ELSA learns and adjusts to any origination model, chats with consumers to gather information and provide services, and provides lenders with the industry's most flexible solution to meet their own lending needs. In short, FinKube offers Adaptive technology with the Cognitive functionality required to take lenders Digital.
For more information, visit the company's website at https://finkube.com/.
News Source: FinKube
Related link: https://finkube.com/
This press release was issued on behalf of the news source, who is solely responsible for its accuracy, by Send2Press Newswire. To view the original story, visit: https://www.send2press.com/wire/finkube-plaid-offer-webinar-on-digital-lending/