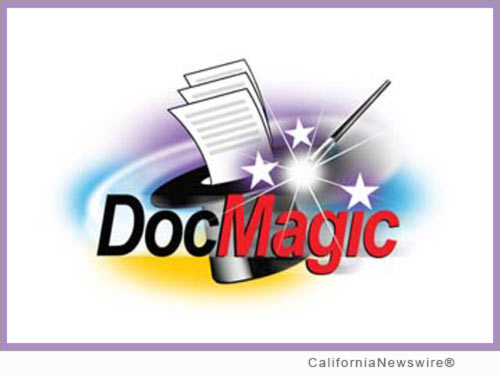 TORRANCE, Calif. /California Newswire/ — DocMagic, Inc., a leading provider of fully-compliant loan document preparation, compliance, eSign and eDelivery solutions for the mortgage industry, today announced that the firm has now completed its integration with the MERS(R) eRegistry, making it one of only a few industry vendors to integrate with the widely used system.
Launched in 2004, the MERS(R) eRegistry is the legal system of record that identifies the owner or holder (Controller) and custodian (Location) for registered eNotes and provides greater liquidity, transferability and security for lenders, according to MERSCORP Holdings, Inc. It was created in response to demand by the mortgage industry for a system to satisfy certain safe harbor requirements under the Uniform Electronic Transactions Act (UETA) from 1999, and the Electronic Signatures in Global and National Commerce Act (E-SIGN) from 2000.
"The MERS eRegistry system excels at effectively handling a vital service for eMortgage originations," said Dominic Iannitti, president and CEO of DocMagic. "Fannie Mae and Freddie Mac both require use of the MERS eRegistry for all eNotes they purchase. DocMagic's integration with MERS' system fulfills the GSEs' requirement and thus allows us to pass the benefits that the service offers along to our customers."
Using an eClosing platform such as DocMagic's eSign platform, the borrower simply signs the eNote, and the lender then immediately and efficiently registers it on the MERS(R) eRegistry, where it securely resides and can easily be referenced at any time. Thereafter, the lender is able to simply transfer control to investors.
Notable is that DocMagic's recent acquisition of eSignSystems, the mortgage industry's leader in eSign and eVaulting Solutions, also has MERS eRegistry connectivity through its SmartSAFE suite. SmartSAFE facilitates secure eDelivery, eSigning and eRetention with a legal "system of record," providing detailed audit trails from the beginning to the end of transactions.
About DocMagic:
DocMagic, Inc. is a leading provider of fully-compliant loan document preparation, compliance, eSign and eDelivery solutions for the mortgage industry. Founded in 1988 and headquartered in Torrance, Calif., DocMagic, Inc. develops software, mobile apps, processes and web-based systems for the production and delivery of compliant loan document packages. The company's compliance experts and in-house legal staff constantly monitor legal and regulatory changes at both the federal and state levels to ensure accuracy.
For more information on DocMagic, visit http://www.docmagic.com/ .
For questions or comments regarding the above news announcement, contact the company/organization(s) mentioned in the text, and not this website.
Copyright © 2015 CaliforniaNewswire® and Neotrope®. California Newswire is a publication of the Neotrope News Network and a U.S. reg. TM of Neotrope.