SACRAMENTO, Calif. /California Newswire/ — Calif. Assemblymember Patrick O'Donnell (D – Long Beach) honored Long Beach's Martha Beatriz Cota on the Assembly Floor yesterday as the 70th District's 2017 Woman of the Year. Ms. Cota founded Latinos In Action in 2009 and has served as its Executive Director since its inception, encouraging parents to engage in civic participation and leadership development to foster the next generation of Latino leaders.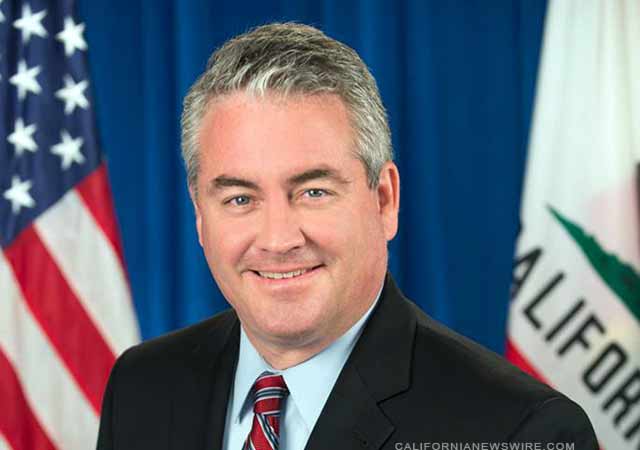 "Martha's dedication to building a stronger, healthier Long Beach is evident through the countless hours of service she devotes to our community," said Assemblymember O'Donnell, Chair of the Assembly Education Committee. "From testifying at local city council meetings and delivering speeches at rallies, to knocking on doors to connect families with educational resources, Martha's tireless commitment to social justice represents the power of female leaders to effect positive change."
Martha Cota was born in Sonora, Mexico to a farmer and community organizer. As a young child, she quickly learned the meaning of hard labor and the importance of giving back to her community. She put those lessons to work, earning a scholarship to the University of Sonora in Mexico where she received her degree in social work. After finishing her degree she worked in developing community programs in health, youth intervention, housing and reforestation in rural and urban areas.
Upon arriving in California, Ms. Cota quickly became involved in the community as a certified parent counselor and a volunteer on various campaigns to improve the health of children with asthma as well as access to affordable housing. Following her graduation from the Long Beach City Neighborhood Leadership program, Ms. Cota served on the Long Beach Chief of Police's Latino Advisory Committee and became Vice President of the Long Beach District English Learner Advisory Committee (DELAC). Additionally, Ms. Cota was a leading voice in the California Conference for Equality and Justice's (CCEJ) Neighbor to Neighbor City Dialogues.
Ms. Cota was formally recognized at the Assembly's Woman of the Year ceremony, held annually at the State Capitol in celebration of Women's History Month. The Assemblymember will also host a local event in honor of Ms. Cota and other extraordinary women in the 70th District on March 23.
Assemblymember Patrick O'Donnell represents the 70th Assembly District which includes Long Beach, Signal Hill, San Pedro and Catalina Island.