HOLLYWOOD, Calif. /California Newswire/ — Today, the California Film Commission (CFC) announced the recipients for recurring television series, new series, relocating series, and pilots under AB 1839, the California Film and Television Job Retention and Promotion Act, authored by Assemblymember Raul Bocanegra (D-Pacoima) in 2014.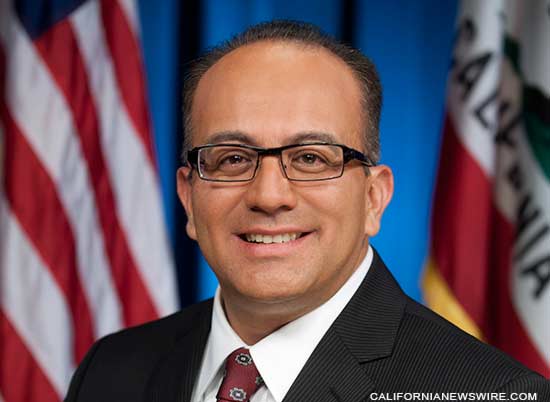 "Today's announcement means that, in the first three months of this year, the tax credit program is responsible for creating more than 8,400 good-paying, below-the-line jobs in California," said Assemblymember Bocanegra. "The tax credit is working, and California is winning the fight against runaway production."
The fifteen television projects selected are expected to generate an estimated $620 million in direct in-state spending, including $235 million in wages to more than 4,400 below-the-line cast and crew members, including sound and lighting technicians, set designers, make-up artists, and grips, among other specialty trades. Data provided for the year's first allocation in February, for feature films, points to more than 4,000 new film jobs and $800 million in in-state spending.
The announcement by the CFC comes days after Assemblymember Bocanegra introduced legislation to increase funding for entertainment industry job-training programs in an effort to create a bigger workforce of below-the-line workers in California. His legislation, AB 1664, calls for $1 million to create hands-on training programs geared towards high school and community college students, which will be created in collaboration with the entertainment unions, who are experts in their fields.
"The studies put out by economists about high-paying jobs disappearing from California and the greater Los Angeles region are cause for concern," added Assemblymember Bocanegra. "While we can thank the Film Tax Credit for helping California rebuild our middle-class workforce, we must also capitalize on an opportunity to develop and grow our workforce. AB 1664 will do just that."
Raul Bocanegra is the Democratic Majority Whip in the California State Assembly. He represents the 39th Assembly District, which includes the Los Angeles communities of Arleta, Granada Hills, Lakeview Terrace, Mission Hills, North Hollywood, Pacoima, Shadow Hills, Sun Valley, Sunland-Tujunga, Sylmar and the City of San Fernando.