SACRAMENTO, Calif. /California Newswire/ — Assemblymember Raul Bocanegra (D-Pacoima), the author of the current California Film Tax Credit, and Assemblymember Ian Calderon (D-Whittier) proposed legislation today (AB1664) to increase funding for entertainment industry job-training programs to help build a bigger workforce of below-the-line workers in California. AB 1664 will expand and increase funding by $1 million for current hands-on training programs geared towards high school and community college students that are run by entertainment unions, who are experts in their fields.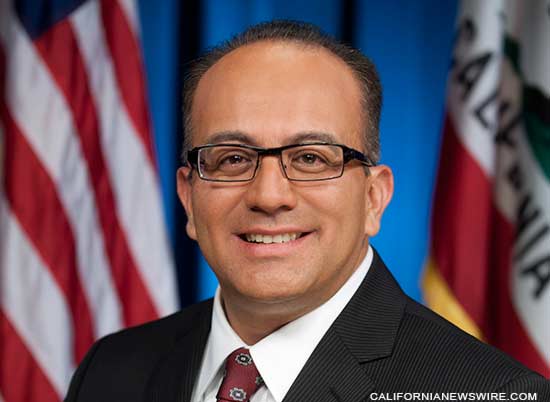 "When I authored the Film Tax Credit, the most important thing that I focused on was returning good-paying jobs to California and stimulating our local economies, where filming takes place," said Bocanegra. "However, since the program has proven successful, and jobs have returned to the Golden State, we need to make sure we have a well-trained workforce ready to assume those jobs. The current environment presents an opportunity for the state to ensure that our youth, particularly in communities that have been overlooked, has an opportunity to be the next generation of carpenters, make-up artists, set designers, and grips, and we have a responsibility to make training programs available to them."
Bocanegra, who has an extensive history with the program, working first as a legislative staffer and then as the author of the legislation, has consistently maintained the importance of job-training and workforce development programs and their relationship to the Film Tax Credit Program. The "2.0 Program" requires credit recipients to participate in a career-based learning program developed by the Film Commission and statewide education agencies.
At a joint committee hearing which discussed the economic impact of AB 1839, Bocanegra stressed the need to create more job training programs to prepare the workforce at an early age, giving Californians an advantage when they seek employment in the entertainment sector. Workforce development programs help create a pool of talent at the community college-level or at the late stages of high school and are proven to help identify high-quality jobs. Currently, unions have apprenticeship programs for students at West Los Angeles Community College, where students learn specialized craft and trade skills from industry professionals.
"These job-training programs help train our youth and ease them in their transition into employment in the entertainment industry," said Thom Davis, 2nd Vice President of IATSE. "The Film Tax Credit has increased union membership, and it is vital that members have the proper training on the movie set."
"While maintaining and increasing film production in California is critical to our economy, we must provide the next generation with the tools that they need to take on these good paying, middle-class jobs in the entertainment industry. AB 1664 will provide much needed opportunities for our youth to access job training and development programs, and ultimately become part of a thriving middle class," said Assemblymember Calderon.
"We have all seen the studies put out by economists about high-paying jobs disappearing from California and the Los Angeles region," added Assemblymember Bocanegra. "AB 1664 is a good step towards rebuilding and growing our middle-class workforce, especially in communities that are under-represented and overlooked."
Raul Bocanegra is the Democratic Majority Whip in the California State Assembly. He represents the 39th Assembly District, which includes the Los Angeles communities of Arleta, Granada Hills, Lakeview Terrace, Mission Hills, North Hollywood, Pacoima, Shadow Hills, Sun Valley, Sunland-Tujunga, Sylmar and the City of San Fernando.