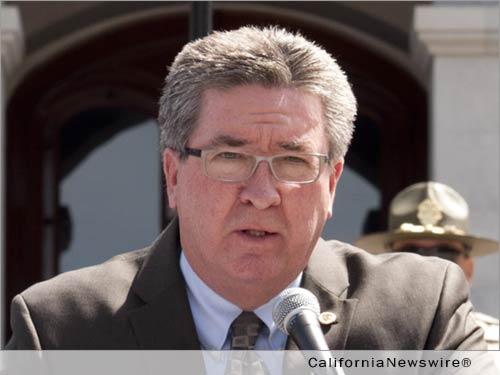 SACRAMENTO, Calif. /California Newswire/ — Today, Calif., Assemblyman Ken Cooley (D-Rancho Cordova) announced that his bill – AB 1053 – allowing the Sacramento Metropolitan Fire District (Metro Fire) to return $1.3 million in mistakenly collected taxes to more than 3,800 property owners in Sacramento County, has been signed by Governor Brown.
"I thank Governor Brown for taking swift action on this bill so that these funds can be returned to local taxpayers. I thank Metro Fire for their leadership in seeking a solution and working collaboratively with me to make this happen," said Cooley. "This issue was brought to my attention in March, by April I had the proposed solution in my AB 1053, and with the Governor's just-announced signature, this bill takes effect tomorrow. I am pleased that we were able to go from discovery of the problem to a solution in less than 60 days."
Between 2005 and 2013, Metro Fire erroneously collected $3 million in taxes from 3,841 land parcels outside of its special fire tax zone boundary. Upon discovery of the clerical error that led to the overbilling, Metro Fire returned $1.7 million it collected between 2009 and 2013, but was unable to return the remaining $1.3 million due to a 4 year limit in the refund law.
As an urgency statute, the signing of AB 1053 will take effect immediately. Metro Fire will have until January 1, 2015 to return the tax money.
Assemblyman Ken Cooley represents the 8th Assembly District which includes the communities of Arden-Arcade, Carmichael, Citrus Heights, Rancho Cordova, Rancho Murieta, Rosemont, Wilton and other portions of unincorporated Sacramento County.