SACRAMENTO, Calif. /California Newswire/ — At their organizational caucus today, Calif. Assembly Democrats chose Speaker Anthony Rendon (D-Paramount) to continue as their party's leader by acclamation. In remarks thanking the caucus, Rendon noted that transportation and affordable housing are two of the most pressing challenges facing the state and would be top Assembly priorities.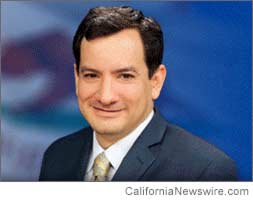 Nominating Speaker Rendon today were Assemblymember-elect Todd Gloria (D-San Diego), Assemblymember Cristina Garcia (D-Bell Gardens), Assemblymember Ken Cooley (D-Rancho Cordova), and Assemblymember Chris Holden (D-Pasadena).
"It is a great honor to have my colleagues in the Democratic Caucus, both old and new, put their faith in me to continue serving as Speaker," Speaker Rendon said. "Last session, the Assembly helped drive major successes including raising the minimum wage, fighting climate change, regulating guns and tobacco, and passing a budget that makes important investments in education while protecting the state's fiscal stability. Even though we face great uncertainties at the national level, I'm looking forward to another strong year in the California Legislature."
Caucus members praised Rendon for his leadership negotiating key issues and for making the Speaker's office more open and responsive to Assemblymembers.
The members of the Assembly for the 2017-18 session will be sworn in at 12 p.m. on December 5 in the State Capitol. The official vote for Speaker will occur during that session.
Website of Assembly Speaker Anthony Rendon: www.asmdc.org/speaker