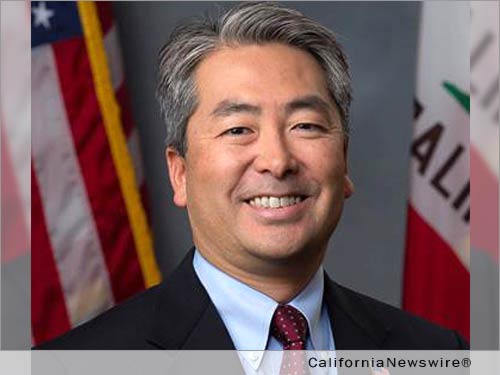 SACRAMENTO, Calif. /California Newswire/ — A letter and a petition signed by thousands of Californians urging the Governor to save the Southern California Regional Occupational Center, also known as SoCal ROC, was delivered to Governor Brown on Monday by Assemblymember Muratsuchi (D-Torrance). In the letter, which was undersigned by representatives of SoCal ROC and participating school districts, Muratsuchi also requests that the Governor visit SoCal ROC, an institution regarded as the crown jewel of the South Bay that is at risk of shutting down next year.
Last year, under Governor Jerry Brown's proposed budget, programs like SoCal ROC were at risk of losing their funding and having to shut down. In response, Muratsuchi and other legislators were able to craft a temporary budget fix that kept the programs open for at least two more years. However, with dedicated funding for high school regional occupation centers and programs (ROCP) set to expire by July 2015, career technical education (CTE) programs like SoCal ROC are at risk of closing down indefinitely.
"SoCal ROC has served as a model and leader in CTE in our state and as a former SoCal ROC board member, I know firsthand how important this institution has been for thousands of students every year," said Assemblymember Muratsuchi, Chair of the Assembly Budget Subcommittee on Education Finance. "This program serves over 9,000 students annually and has prepared young adults over the years for careers in California's ever-changing economy. Losing programs like these will affect students and businesses statewide so I am doing everything I can to ensure they stay open for many more years."
Earlier this month, Muratsuchi asked Californians to sign onto a petition urging the Governor to protect CTE funding and save SoCal ROC. To date, approximately 2,000 people signed the petition that was delivered to the Governor today. He also led an effort to protect CTE in an Assembly Budget Subcommittee on Education Finance public hearing. The subcommittee unanimously voted to 1) establish CTE as a state priority in high schools and 2) to ensure that local education agencies continue to provide regionally coordinated CTE through ROCP beyond the 2014-2015 fiscal year.
According to an EdSource article, H.D. Palmer, Department of Finance Deputy Director for External Affairs, said if school districts believe CTE is an important program, nothing would stop them from funding the program themselves. Therefore, in the event that Governor Brown decides school districts are responsible for funding ROCP and does not set aside dedicated funding for CTE programs, Muratsuchi has also introduced Assembly Bill (AB) 2216. This bill would provide annual appropriations from the General Fund for ROCP to provide high-quality CTE services.
For now, Muratsuchi urges the public to sign onto the petition before the Governor enacts the final budget this year. To sign onto the petition, please visit the Assemblymember's website.
Assemblymember Muratsuchi represents the 66th Assembly District, which includes the cities of Gardena, Hermosa Beach, Lomita, the Los Angeles communities of Harbor City and Harbor Gateway, Manhattan Beach, Palos Verdes Estates, Rancho Palos Verdes, Redondo Beach, Rolling Hills, Rolling Hills Estates, Torrance and the unincorporated communities of El Camino Village and West Carson.
Please visit the Assemblymember's website, http://asmdc.org/members/a66/ for more information.