Those involved in the grassroots campaign say that the school board's actions are tearing apart the community, taking away basic civil rights, and will soon diminish the appeal of their city for teachers and families.
TEMECULA, Calif. /CALIFORNIA NEWSWIRE/ — On Sat., August 5, at 11 a.m. PDT, local residents with People For the American Way's Grandparents For Truth will join the One Temecula Valley PAC for a press conference and rally to secure petition signatures for the recall campaign of 3 "politically extreme" school board members with the Temecula Valley Unified School District (TVUSD): Trustee and Board President Joseph Komrosky, Trustee Danny Gonzalez, and Trustee Jennifer Wiersma — who are "waging an anti-education campaign against civil rights and equality in education in ways that are hurting the community."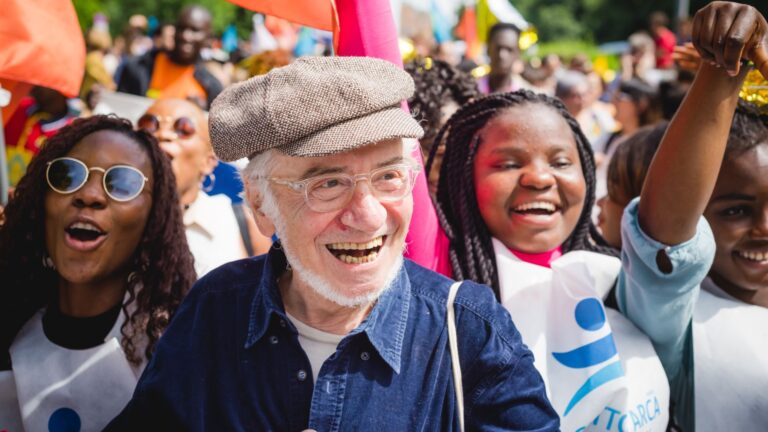 Outraged parents and grandparents, civil rights activists, and community leaders will voice major concerns about commonsense school governance and cite the chaos caused by misinformation and politically motivated rhetoric coming from the newest members of the school board. Speakers will also shed light on increasing discriminatory book bans across America, censorship and other authoritarian efforts that create barriers for all students to understanding different cultures, worldviews, and religions.
Organizers expect hundreds of volunteers to begin door-knocking campaigns in the weeks following the kickoff event. Signing events will continue at various locations throughout the city every weekend.
The event is part of a nationwide effort to fight for the freedom to learn and to stop censorship and book banning by anti-public-education officials infiltrating school boards.
WHO: One Temecula Valley PAC, Grandparents For Truth, a project of People For the American Way
WHAT: Temecula Valley Recall: Presser & Rally Against Bad Governance, RSVP HERE: https://docs.google.com/forms/d/e/1FAIpQLSeoGIxjohhzU78M3PBGefmKAjhvCyKSPGfDdGMWvMRQ2nLVTw/viewform
WHEN: Saturday, August 5, 2023; 11 AM PT to 1 PM PT
WHERE: Maurice Car'rie Winery, 34225 Rancho California Rd, Temecula, CA 92592 ( https://ultimatevineyards.com/ )
SPEAKERS:
· Jeff Pack, One Temecula Valley PAC
· Julie Geary, One Temecula Valley PAC
· Deon Hairston, teacher and pastor
· Jeff Comerchero, former four-time Mayor of Temecula
· Maryann Edwards, former four-time Mayor of Temecula and school board member
· Kevin Hayakawa, Trustee Area 5, Rowland Unified School District
· Svante Myrick, President of People For the American Way
· Jenn Reaves, Regional Director at Defense of Democracy and concerned mom
· Holly Hall, concerned grandparent, retired Special Ed teacher
· **Any additional speakers will be updated**

About People For the American Way   
People For the American Way, a national progressive advocacy organization, inspires and mobilizes community and cultural leaders to advance Truth, Justice and the American Way. We convene courageous Americans, produce compelling media and organize campaigns to defend our democracy from authoritarian threats and advance America's promise that everyone will enjoy freedom, safety and a vote that counts. Learn more: http://www.pfaw.org  
About Grandparents For Truth
Grandparents For Truth (G4T) is a project of People For the American Way to mobilize grandparents, members and supporters who are fighting for the next generation's freedom to learn, and who are resisting authoritarian attacks on the freedom to teach the whole truth about our history and culture.
INFORMATION LINKS:
https://www.pfaw.org/truth/grandparents-for-truth/