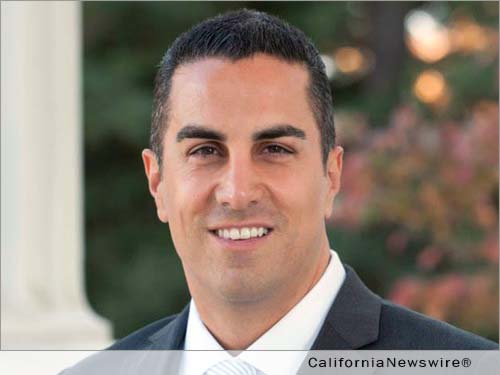 SACRAMENTO, Calif. /California Newswire/ — Today, Calif. Assemblyman Mike Gatto (D-Glendale) and Senator Ted Gaines (R-El Dorado) introduced legislation to "help protect emergency responders engaged in their life-saving work." Senate Bill 168 grants immunity to any emergency responder who damages an unmanned aircraft in the course of firefighting, air ambulance, or search-and-rescue operations.
"Drone operators are risking lives when they fly over an emergency situation. Just because you have access to an expensive toy that can fly in a dangerous area doesn't mean you should do it," said Assemblyman Mike Gatto (D-Glendale), Chair of the Assembly Committee on Privacy and Consumer Protection. "The legislature needs to send a signal that our society simply won't put up with this nonsense. It's very frustrating to see drone operators once again disrupt firefighting efforts in the Cajon Pass."
"I don't want these brave men and women worrying about frivolous lawsuits or consulting their legal departments when they are in the middle of life-or-death missions," said Senator Ted Gaines. "I want them to know that California has its priorities straight and that we are going to free them up to do their jobs without added worry or risk."
Gaines and Gatto are also teaming on Senate Bill 167, which increases fines and introduces the possibility of jail time for drone use that interferes with firefighting efforts. That legislation stems from alarming reports of private, unauthorized drones causing mission-critical tanker aircraft to be grounded during firefighting operations, putting pilots, firefighters, civilians and property at unnecessary risk. Senate Bill 168 is a companion to that effort.
Senate Bill 168 is intended to indemnify emergency personnel in the rare event that their efforts damage an unmanned aircraft. It is the authors' hope and intent that the advent of "jamming" technology could effectively keep drones away from emergency response areas and flight paths, and that warnings and public education efforts could ensure that the safest, least-damaging methods for avoiding or disabling unauthorized drones will be the primary methods used in these crises.
Gaines believes drones hold great promise for wildfire suppression and other emergency services when used properly by the responding agencies, but does not want rogue drones to interfere with the most effective response to time-sensitive crises.
"People can replace drones, but we can't replace a life. When our rescuers are risking their own lives to protect us, I want them thinking about safety, not liability," said Senator Gaines.
Gatto supports allowing interfering drones to be disabled and thinks the specter of liability for drone damage is ridiculous when such activity threatens firefighters, EMTs or law enforcement representatives or the public.
"We have ever-emerging technologies that can disrupt and disable a nuisance drone," said Assemblyman Gatto. "Our emergency response personnel shouldn't be at risk when coming to the aid of our communities. Preventing our first responders from being held liable for responsibly destroying a drone flown over an emergency site will keep Californians safe."
Mike Gatto is the Chairman of the Consumer Protection and Privacy Committee, and the longest-serving current member of the State Assembly. He represents California's 43rd Assembly District, which includes Burbank, Glendale, La Cañada Flintridge, La Crescenta, Montrose, and the Los Angeles neighborhoods of Atwater Village, East Hollywood, Franklin Hills, Hollywood Hills, Los Feliz, and Silver Lake. www.asm.ca.gov/gatto