SACRAMENTO, Calif. /California Newswire/ — Today, Calif. Governor Brown signed a package of housing bills that will provide a combined $4 billion in funding for affordable housing from bond sales, document recording fees and to red tape during the development project approval process. Included in the package is Assemblymember Raul Bocanegra's (D-Pacoima) Assembly Bill 678, a measure which will strengthen the Housing Accountability Act (HAA) to prevent local agencies from unlawfully blocking proposed housing developments.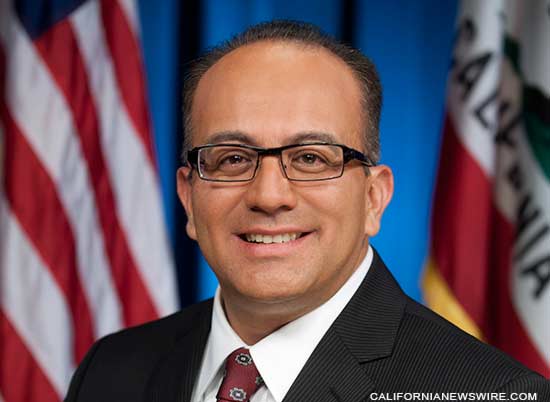 "California is in the midst of an unprecedented housing crisis caused by a severe lack of inventory and new housing construction," said Assemblymember Bocanegra.
"I'm proud to have worked with many of my colleagues in the Legislature as well as with Governor Brown to craft policies that help create more housing and make owning or renting in California more affordable by providing greater certainty during the project approval process at the local level."
Passed in 1982, the HAA has served for more 30 years as a tool to ensure that municipalities do not unfairly hinder the development of new housing projects, and to ensure new housing construction during crises like the one California faces today. Unfortunately, local governments have utilized loopholes in the law to unlawfully deny projects or severely lower the number of units a developer may build. This measure will strengthen the HAA to ensure local agency compliance during the approval process. The legislation also imposes strict financial penalties on agencies that violate the HAA without appropriate findings.
"Amidst a housing crisis of this magnitude, local governments should not have the cover of law if they chose to deny a housing project unlawfully," Assemblymember Bocanegra stated.
"We must ensure that more housing is built, particularly in areas that are near public transportation and manufacturing, to not only make housing more affordable, but to also reduce our greenhouse gas emissions and decrease pollution."
Raul Bocanegra is the Democratic Majority Whip in the California State Assembly. He represents the 39th Assembly District, which includes the Los Angeles communities of Arleta, Granada Hills, Lakeview Terrace, Mission Hills, North Hollywood, Pacoima, Shadow Hills, Sun Valley, Sunland-Tujunga, Sylmar and the City of San Fernando.