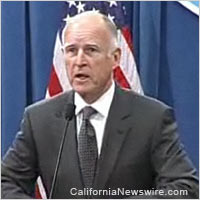 SACRAMENTO, Calif. /California Newswire/ — Governor Edmund G. Brown Jr. today announced the appointment of Brian M. McNamara to a judgeship in the Kern County Superior Court. McNamara, 57, of Bakersfield, has been a sole criminal law practitioner since 1998 and a professor of business law and management information systems at California State University, Bakersfield since 1986.
He was a lecturer in computer science at the Solihull College of Technology from 1981 to 1982 and at the Bournville College of Further Education in 1981. He earned a Juris Doctorate degree from Newport University School of Law, a doctorate degree and Master of Science degree in sport management from the University of Massachusetts, Amherst and a Bachelor of Arts degree from the University of Stirling in Scotland. He fills the vacancy created by the retirement of Judge Robert J. Anspach.
McNamara is registered decline-to-state.
The compensation for this position is $178,789.