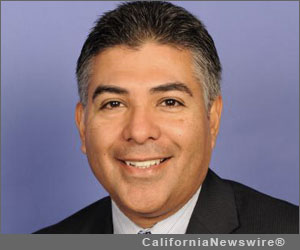 SAN FERNANDO VALLEY, Calif. /California Newswire/ — Today, U.S. Rep. Tony Cárdenas (D-San Fernando Valley) welcomed a new group of Valley Veterans who will serve as a Veteran Advisory Committee in the 29th Congressional District in California. The Committee is dedicated to informing the Congressman of Veterans' needs, advocating for those and helping him craft new legislation that will aid Veterans throughout the United States.
"Men and women throughout our Valley have served this country bravely, volunteering to stand in our nation's defense and helping those who need assistance the most," said Cardenas. "I have committed myself to serving them during my time in office, ensuring that we do everything possible to ease the transition from military to civilian life, and to maintain the promises we have made to our Veterans."

The members of the Veteran Advisory Committee for the 114th Congress are:
– former Air Force Airman Jorge Betito, whose experiences successfully navigating the West LA VA Hospital will inform his advice on health and VA issues;
– former Army Specialist John Rozo, who has also worked as an intern in Rep. Cárdenas' office;
– former Marine Sargent Ramon Contreras, who has used his Veterans benefits to pursue a Masters' degree;
– Lisa Raggio, who heads Community Services, Development and Communications at YWCA Glendale, and is a family member of an Army Combat Veteran;
– former Army Special Forces member Keith Jeffreys, who founded the United States Veteran Artists Alliance;
– and returning Committee members former Army soldier Al Piantanida and former Marine Captain Olivia Chavez, who is also a current Army Captain and pilot.
Cárdenas also has an employment resources portal for Veterans on his official website. The portal can be accessed by selecting the Veterans Resources page at CARDENAS.HOUSE.GOV, and clicking on the link entitled "Resources for Veterans Seeking Employment."
Veterans who wish to discuss an issue or make a suggestion to the Veterans Advisory Committee can email them at cardenasvets@mail.house.gov.