SACRAMENTO, Calif. /California Newswire/ — U.S. Rep. Tony Cardenas (D-San Fernando Valley, Calif.), a member of the prestigious House Committee on Energy and Commerce and Chairman of the CHC BOLD PAC, today announced his endorsement of former Secretary of State Hillary Clinton for President of the United States.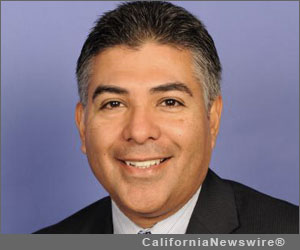 "I've met with Secretary Clinton and discussed the priorities we both have, and that is how I know she is the most experienced candidate for president, with the best plan to revitalize our economy and keep our nation on top," said Cardenas. "A primary focus we both have is bringing 11 million people out of the shadows, who want nothing more to provide for their families and contribute to our country. We can create thousands and thousands of jobs and put hundreds of millions of dollars into the economy by passing Comprehensive Immigration Reform.
"Secretary Clinton and I also discussed the importance of changing the way we deal with incarceration in this country, particularly changing how often we put our kids in jail. Like me, she is a parent and understands that we have the chance to help kids when they are young to ensure they contribute to our society, instead of warehousing them in prisons.
"Finally, we discussed the importance of a government that represents the people we serve. Secretary Clinton is in a position to break through a tremendous glass ceiling in America, and it is my fervent hope that when she reaches the White House, she will reach back down and pull others up behind her. A diverse Executive Branch, including a Cabinet that represents all of America, and a more diverse Congress is critical to allow our nation to continue growing."