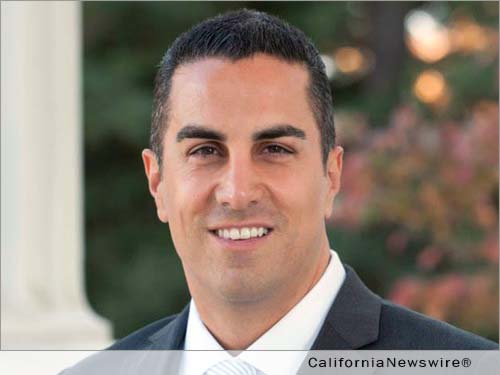 SACRAMENTO, Calif. /California Newswire/ — Calif. Assemblyman Mike Gatto's (D-Glendale) bill to establish a "Yellow Alert" system, allowing law-enforcement officials to engage drivers in identifying and apprehending hit-and-run drivers, was signed in to law on Monday. AB 8 will utilize the state's existing network of freeway signs to broadcast information about vehicles suspected in hit-and-run incidents, giving police an additional resource to make an arrest in their investigation.
"Yellow Alerts" will only be issued by local law-enforcement when there is a sufficient description of the offending vehicle or the identity of the suspect is known. The "Yellow Alert" system will also be limited to the geographic area where the hit-and-run crime occurred and will only be implemented when the hit-and-run results in death or serious bodily injury.
When the City of Denver instituted a similar alert system in 2012, they saw a 76% arrest rate in cases where the alert was activated. The success of the program prompted Colorado's legislature to implement the program statewide.
"People flee because they know there's little chance that they'll be caught." said Gatto. "The Yellow Alert provides another tool for law enforcement to apprehend these criminals and have them brought to justice."
"We know from Colorado's experience that a yellow alert works to help law enforcement find hit-and-run perpetrators, and find justice for victims," said Dave Snyder of the California Bicycle Coalition. "Many victims of hit-and-run crashes are walking and biking, especially in low-income communities. Assemblymember Gatto's AB 8 is an important protection for all Californians."
Hit-and-run accidents grew so out of hand that local officials and community members are starting to take action themselves. Los Angeles City officials are now offering a $50,000 standing reward for information in hit-and-run cases, and the mother of a hit-and-run victim in Orange County, Julie Creed, has petitioned every city in that county to create a hit-and-run alert system.
L.A. Weekly reported that in 2009, 48% of collisions in Los Angeles were hit-and-run incidents and USA TODAY called Los Angeles "ground zero" for hit-and-run incidents. The Los Angeles Police Department reported that 80% of all hit-and-run crimes were unsolved from 2008 to 2012. However, the problem goes beyond the Greater Los Angeles Area. An article by the East Bay Express revealed that in 2014, only 3% of hit-and-run crimes in Oakland involving bodily injury led to charges being filed.
"This bill is just as much about preventing hit-and-runs as it is about solving them," said Gatto. "If people know that their information will be broadcast on these signs and there's a chance they'll be caught, the likelihood of them fleeing will decrease."
Local authorities can begin requesting "Yellow Alerts" on January 1, 2016.
Mike Gatto is the Chairman of the Consumer Protection and Privacy Committee, and the longest-serving current member in the State Assembly. He represents California's 43rd Assembly District, which includes Burbank, Glendale, La Cañada Flintridge, La Crescenta, Montrose, and the Los Angeles neighborhoods of Atwater Village, East Hollywood, Franklin Hills, Hollywood Hills, Los Feliz, and Silver Lake. www.asm.ca.gov/gatto