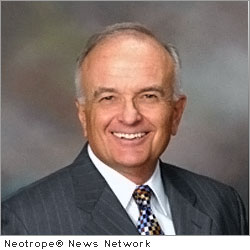 CARLSBAD, Calif. /California Newswire/ — CARLSBAD, Calif., Sept. 12, 2012 (SEND2PRESS NEWSWIRE) — Attorney Stanley D. Prowse has added to his informational web site an RSS Feed feature for each practice area and his regularly published blog. The included RSS Feeds are intended to make available all of the legal informational articles written by Stan Prowse to news and information networks open to the public.
All of the articles and blog by Stan Prowse are written for ordinary people with the express goal of providing easy-to-understand information about various aspects of the law and the legal system. Technical terms are avoided or clearly explained. References to judicial statutes or opinions are – with few exceptions – omitted. Humor is not.
Attorney Stan Prowse effectively covers the California practice areas of Civil Litigation, Family Law including Divorce, Real Estate Law, Business Law and Construction Law. All of the legal articles provided will fall into one of these categories.
These RSS Feeds are syndicated through a number of news and information aggregators. Easy one-step subscription to these feeds may be accomplished by legal practice area or for the complete set of article and blog content. New articles and blog postings are added on a regular basis by the author Stan Prowse. A site-wide search of all legal articles and blog postings is also available within the website allowing the user to easily search for information on a specific topic. To subscribe please visit the web site at: http://stanprowse.com/attorney-profile/feeds .
"My goal in making available all of our web based articles to syndicated news and informational sites is one of helpful education to the public. When individuals encounter legal problems many of them feel as though they have stepped into the twilight zone where time stands still for the duration of their troubles. We hope our free articles will provide some sense of legal understanding to our readers," says Prowse.
Disclaimer: All web articles and blog content has been provided as educational information only and is not intended as legal advice. Our readers should not make any decisions about any legal matter without first consulting with an attorney. No Attorney Client Relationship is formed by any use of the information provided on our web site: http://www.stanprowse.com .
Copyright © 2012 CaliforniaNewswire® and Neotrope®. California Newswire is a publication of the Neotrope News Network and a U.S. reg. TM of Neotrope.