SACRAMENTO, Calif. /California Newswire/ — Today, Calif. Assemblymember Patrick O'Donnell (D-Long Beach) questioned Frontier and California Public Utilities Commission (CPUC) representatives in Sacramento about their strategy to prevent future service disruptions. Following Saturday's town hall to resolve individual issues of customers impacted by the recent Verizon to Frontier transition, the Assemblymember sought to identify the root causes of the pervasive service outages reported by customers across the state at a hearing of the Assembly Utilities and Commerce Committee.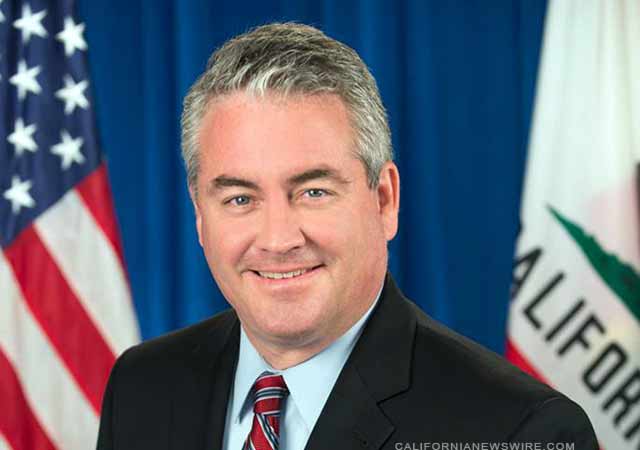 "Restoring individual services in the district was just the first step," said Assemblymember O'Donnell. "Frontier now has an obligation to present a concrete plan to keep customers from again becoming digital orphans, with no access to essential business services or even 9-1-1 emergency systems."
Since the Verizon to Frontier conversion that took place on April 1, customers have contacted the Assemblymember's District Office with complaints ranging from billing errors to issues with life alert and home security systems. During the hearing, Assemblymember O'Donnell challenged Frontier representatives on their conservative estimates of the number of customers who experienced service failures and pushed for details on their plans to address the backlog of complaints.
Frontier Communications explained they have tripled the number of technicians available in severely impacted areas such as Long Beach and expects to have their service backlog back to normal within 10 days. CPUC representatives acknowledged more foresight was needed going into the merger and is conducting an assessment to determine what action needs to be taken to ensure a service failure of this magnitude never occurs again.
Assemblymember Patrick O'Donnell represents the 70th Assembly District which includes Long Beach, Signal Hill, San Pedro and Catalina Island