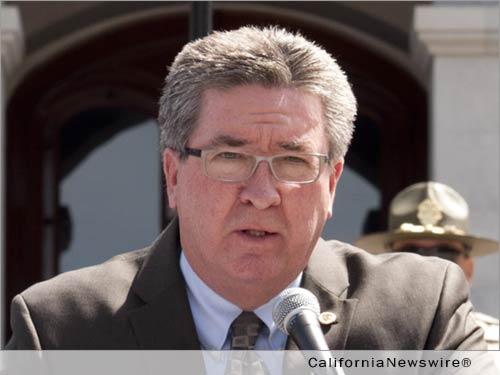 SACRAMENTO, Calif. /California Newswire/ — Today, Calif. Assemblyman Ken Cooley (D-Rancho Cordova) announced that his bill – AB 1053 – is headed to Governor Brown's desk. This bill will allow the Sacramento Metropolitan Fire District (Metro Fire) to return $1.3 million in mistakenly collected taxes to more than 3,800 property owners in Sacramento County.
"Metro Fire and I have worked as a team this spring to remove the barrier to refunding these older overpayments. I thank Metro Fire for their leadership in seeking a solution," said Cooley.
Between 2005 and 2013, Metro Fire erroneously collected $3 million in taxes from 3,841 land parcels outside of its special fire tax zone boundary. Upon discovery of the clerical error that led to the overbilling, Metro Fire returned $1.7 million it collected between 2009 and 2013, but was unable to return the remaining $1.3 million due to a 4 year limit in the refund law.
"Metro Fire and I are removing the barrier that kept them from returning this money," said Cooley. "The signing of this bill will allow us to re-focus on the outstanding work Metro Fire does every day and night, and upholds their and my dedication to protect the interests of our constituents."
As an urgency statute, the signing of AB 1053 will take effect immediately. Metro Fire will have until January 1, 2015 to return the tax money.
Assemblyman Ken Cooley represents the 8th Assembly District which includes the communities of Arden-Arcade, Carmichael, Citrus Heights, Rancho Cordova, Rancho Murieta, Rosemont, Wilton and other portions of unincorporated Sacramento County.