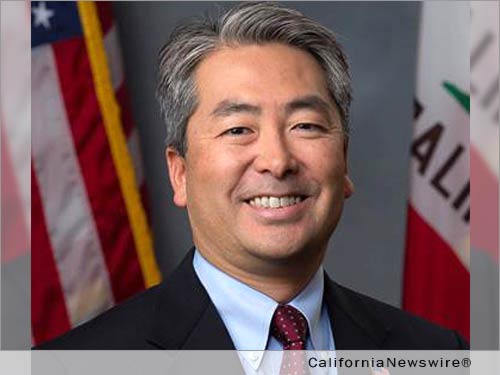 SACRAMENTO, Calif. /California Newswire/ — Today, Governor Jerry Brown signed Assembly Bill (AB) 777 authored by Assemblymember Al Muratsuchi (D-Torrance). AB 777 provides a property tax exemption for the commercial space flight industry. This new law codifies a Board of Equalization advisory legal opinion that rocket propulsion systems qualify for the business inventory tax exemption. The California Chamber of Commerce supported AB 777 as a "job creator" bill.
"I introduced AB 777 to support and grow one of the most exciting new industries in California, commercial space flight," said Assemblymember Muratsuchi, who serves as Chairman of the Assembly Select Committee on Aerospace. "Private companies like Space X are building rocket ships and creating thousands of good paying manufacturing jobs right here in Southern California. This new law will allow commercial spaceflight companies to continue to invest and grow in our state."
AB 777 received strong bipartisan support in both the Assembly and the Senate.
Muratsuchi declared, "AB 777 improves the state's business climate for the commercial spaceflight industry. I will continue to work to make California more competitive so that we can create jobs and allow Californians to reach for the stars."
Assemblymember Muratsuchi represents the 66th Assembly District, which includes the cities of Gardena, Hermosa Beach, Lomita, the Los Angeles communities of Harbor City and Harbor Gateway, Manhattan Beach, Palos Verdes Estates, Rancho Palos Verdes, Redondo Beach, Rolling Hills, Rolling Hills Estates, Torrance and the unincorporated communities of El Camino Village and West Carson.
Please visit the Assemblymember's website, http://asmdc.org/members/a66/ for more information.