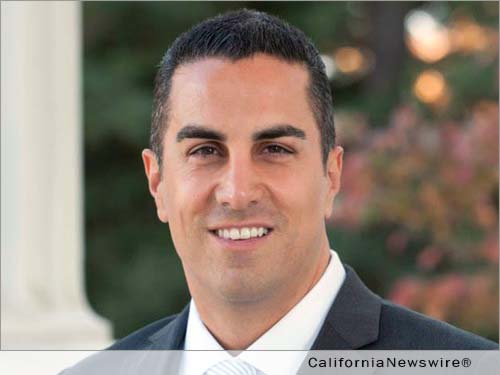 SACRAMENTO, Calif. /California Newswire/ — A closely watched bill by Assemblyman Mike Gatto (D-Glendale) to strengthen notice requirements for the storage of newborn blood samples passed the California State Assembly by a vote of 55-9. The legislation, AB 170, will ensure parents are fully informed of their rights when it comes to the retention, storage and eventual medical research conducted on their children's dried blood spot samples. It would further require the destruction of stored samples upon request of a child reaching adulthood.
Each year, thousands of newborns are screened at birth for genetic and metabolic disorders, saving countless lives as a result. AB 170 will do nothing to affect this important public health policy. Rather, the measure addresses the storage of samples after these lifesaving tests take place. It will require parents to be notified that their child's blood and DNA will be kept for purposes of experimentation and require the state to obtain a signature from parents acknowledging that they have received information about the storage of their child's blood sample and subsequent use in research.
"Newborn blood screening is an incredible tool that saves untold numbers of lives every year. Last year I co-authored AB 1559, a measure that expanded such screening for diseases that affect the brain and nervous system," said Gatto. "But during an era of omnipresent intrusion in our lives by the government, policymakers must take steps to safeguard our personal information, especially medical records, which are particularly personal."
California is just one of four states where newborn blood samples become the property of the state and also by far has the largest Biobank in the country with over 16 million samples being stored at its facility. The Department of Public Health then loans these samples to researchers for a fee. Such practices have raised concerns that highly personal genetic information contained in a genetic sample, such as predispositions for conditions like cancer or alcoholism, could become public and used for nefarious purposes. AB 170 will allow parents to make informed decisions about allowing their newborn's blood sample to be retained and leased to researchers.
"Whenever any data is stored and shared, it can very easily fall into the wrong hands. Recent high-profile data breaches involving credit and medical records have heightened concerns about what personal information has fallen into the hands of criminals." said Gatto. "Now imagine a similar data beach resulting in your most personal data of all—your genetic make-up—falling into the wrong hands. AB 170 is a proactive step against such a breach."
The San Diego Union-Tribune and Orange County Register have editorialized in favor of AB 170 stating it strikes the right balance between a person's health and privacy rights.
The measure will next be considered by the California State Senate.
Mike Gatto is the Chairman of the Consumer Protection and Privacy Committee, and the longest-serving member in the State Assembly. He represents California's 43rd Assembly District, which includes Burbank, Glendale, La Cañada Flintridge, La Crescenta, Montrose, and the Los Angeles neighborhoods of Atwater Village, East Hollywood, Franklin Hills, Hollywood Hills, Los Feliz, and Silver Lake. www.asm.ca.gov/gatto