Home
Authors
Posts by Cindy Holden
Cindy Holden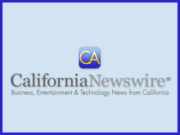 SACRAMENTO, Calif. -- Universal Accounting Center (UAC), the leader in small business tax training has been approved by the California Tax Education Council (CTEC) to offer the Professional Tax Preparer Program (PTP) as a distance learning course in the state of California. UAC's recognition from CTEC authenticates the PTP course, showing it is within the "standards, guidelines and procedures" of instruction specific to California tax laws.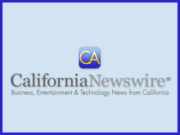 LOS ANGELES, Calif. -- Jean-Pierre Chevalier, a leading authority on genetic medicine, and iUniverse, Inc., a leading provider of publishing technology solutions announced today the long-awaited publication of "Sarcophagus," the novel. In this stunning work of contemporary fiction, Chevalier has succeeded in illuminating one of the unspeakable tragedies of our age: the institutionalized exploitation of illness. Now available in stone-cold print, the appalling dilemma of the cancer patient is laid bare like never before.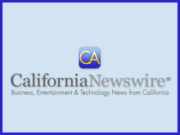 LOS ANGELES /California Newswire/ -- The Sher Institute for Reproductive Medicine(SM) (SIRM(TM)) in Los Angeles is currently recruiting patients to take part in a study that examines the effect of specific medical protocols in women who are considered "poor responders" to fertility medications. Patients who meet the qualification criteria and are selected to take part in the study will be eligible to receive up to $6,000 worth of free medications as part of their treatment.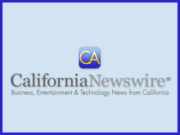 LOS ANGELES /California Newswire/ -- The Sher Institute for Reproductive Medicine(SM) - Los Angeles (SIRM(TM)-LA) is proud to announce the appointment of Dr. Rudy Quintero as an Associate Medical Director of the practice. A graduate of the UCLA School of Medicine, Dr. Quintero completed his residency at Glendale Adventist Hospital and a fellowship in Reproductive Endocrinology and Infertility at Stanford University Medical Center.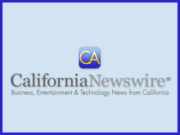 LOS ANGELES, Calif. -- Writing in his "Communication Nation" column exclusively for Advertising Industry Newswire(TM), Scott G (recording artist THE G-MAN) makes a startling suggestion: 49 more states should sue the major record companies. Everyone in the music business knows that Universal Music Group will pay a $12,000,000 fine for illegal practices (commonly called payola). The charges were brought by Eliot Spitzer, Attorney General of the state of New York, and the money will go to... the state of New York.

SAN FRANCISCO /California Newswire/ -- Keith Thompson plays an organ program highlighting the popular culture of 1906 San Francisco and its Earthquake at the California Palace of the Legion of Honor, San Francisco, CA on April 22 and 23, Eugene Dong, an independent music producer (www.echoesofheaven.com), announced today.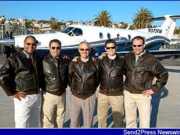 SAN DIEGO /California Newswire/ -- At 8:30 a.m. today, two Pilatus PC-12s will depart Lindbergh Field on a goodwill mission to Quito, Ecuador. The flight is scheduled to touch down in Quito on March 31, exactly 75 years later to the day that the first such flight was made in a 1931 Ryan Brougham piloted by Theodore Gildred, Sr. - who stayed in Ecuador following his epic journey to establish that country's first air mail service.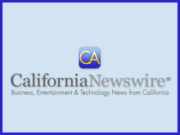 LOS ANGELES /California Newswire/ -- The Russian Nights Festival in Los Angeles presented by Moscow's Stas Namin Center today unveiled its most impressive and diverse schedule to date. From April 2-8, 2006, the City of Los Angeles will celebrate the rich culture of Russia, past and present, with an exciting new festival program featuring the best from the worlds of film, modern dance, music, theatre and contemporary art.