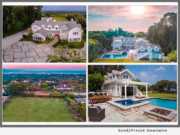 BEVERLY HILLS, Calif. /California Newswire/ -- Luxury Estate REALTOR, Leslie Kavanaugh, has announced an exceptional property located in Malibu's most coveted neighborhood offered for $8,888,888. This exquisite property and estate offer an unparalleled combination of superior finishes, high tech services, and gorgeous coastlines views.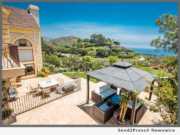 MALIBU, Calif. /California Newswire/ -- Infinity Treatment Centers, a leader in the treatment of addiction and co-occurring disorders announced today that they had earned The Joint Commission's Gold Seal of Approval by demonstrating clinical excellence and compliance with performance standards. Infinity Treatment Centers underwent a demanding clinical evaluation to obtain Joint Commission Accreditation.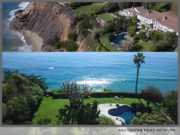 MALIBU, Calif. /California Newswire/ -- New Vista Behavioral Health, a leading provider of addiction treatment, is proud to announce the acquisition of Avalon Malibu. The addition of Avalon to Infinity Treatment Centers, and Simple Recovery, expands the offerings of New Vista Behavioral Health's distinctive, effective and complementary group of addiction and mental health programs, providing exemplary care to clients struggling with chemical dependency or mental health issues.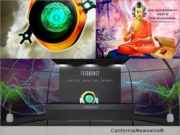 MALIBU, Calif. /California Newswire/ -- This is The Frequency presents 'The Digital Spiritual Resort,' a totally original and anarchic form of interactive entertainment that turns enlightenment, meditation and philosophy on its head. The Frequency experience uses music, humor and drama to explore the deepest issues of existence, and offers insights that will help you overcome the obstacles you face in getting the life you want.