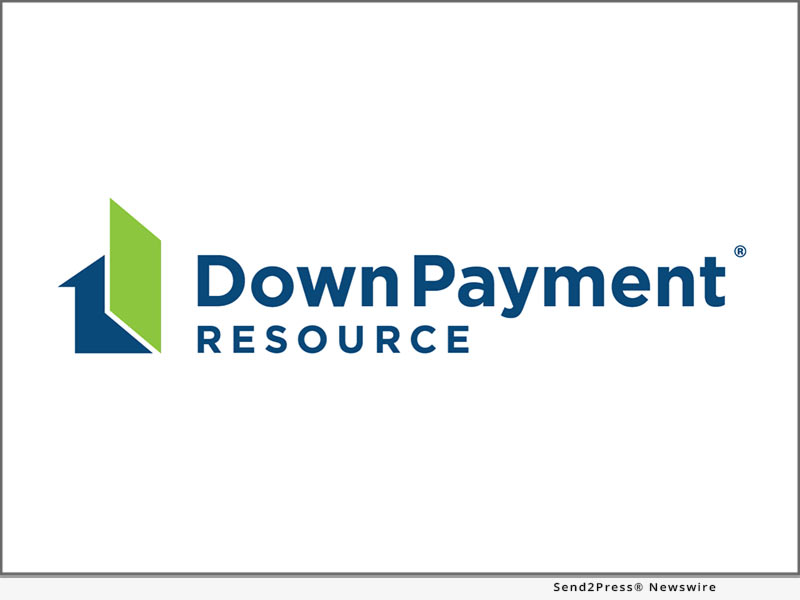 ATLANTA, Ga., Mar 21, 2023 (SEND2PRESS NEWSWIRE) — As metro Atlanta homebuyers encounter the challenging trifecta of sharply rising home prices, elevated interest rates and institutional investor depletion of starter home inventory, Down Payment Resource (DPR), the housing industry's leading technology for connecting home buyers with homebuyer assistance programs, released a comprehensive report on the 46 active metro Atlanta homebuyer assistance programs. DPR issued the report to raise community awareness about resources that can make homeownership attainable for more families.
Methodology:
DPR produced homebuyer assistance program findings by analyzing its DOWN PAYMENT RESOURCE(r) database for active programs in 11 metro Atlanta counties. The DOWN PAYMENT RESOURCE(r) database tracks the funding status, eligibility rules and benefits of all U.S. homebuyer assistance programs using data sourced from more than 1,200 housing finance agencies (HFAs), municipalities, nonprofits and other housing organizations. Homebuyer assistance programs of all types are tracked, including down payment and closing cost assistance, Mortgage Credit Certificates and affordable first mortgages. DPR's market impact findings were produced by cross-analyzing its program data with First Multiple Listing Service (FMLS)-provided listing data.
Homebuyer assistance program findings:
* 37 of the 46 active programs currently have funding. Program funding is subject to fluctuation throughout the year depending on the seasonality of program funding and secondary market conditions among other factors.
* At least three programs are targeted toward public servants including educators, military service members, firefighters, police officers and medical professionals.
* Only 18 of the 46 programs have a first-time homebuyer eligibility requirement.
* 33 of the programs are forgivable, provided that all program conditions, such as owner-occupancy, are met.
Market impact findings:
* 78.9% of listings are eligible for one or more homebuyer assistance programs.
* Assistance amounts range from $2,000 to $25,000.
* Assistance is available for homebuyers that earn as much as $152,000 per year to purchase homes that cost as much as $548,000, noting that income and price limits are subject to household size, property location and could be higher in certain targeted areas.
* Listings in the studied area are eligible for $14,341 in assistance on average.
"Many people have given up hope on buying a home in Atlanta because they do not know that homebuyer assistance programs are available to help," said Down Payment Resource founder and CEO Rob Chrane. "As a community, we need to raise awareness about affordable pathways to homeownership."
"As a long-time Atlanta resident and housing industry professional, watching the average Atlanta home price nearly double over five years as investors pillage starter home inventory has been gut-wrenching because it makes sustainable homeownership less accessible to those who need it most," said Chrane. "Homeownership is about far more than securing the deed to four walls and a roof; it is the primary avenue for building generational wealth and supports long-term financial stability."
Select homebuyer assistance programs available in Cherokee, Clayton, Cobb, DeKalb, Douglas, Fayette, Forsyth, Fulton, Gwinnett, Henry and Rockdale County are profiled at https://downpaymentresource.com/professional-resource/spotlight-on-atlanta-homebuyer-assistance-programs/.
Individuals can search for their homebuyer assistance program eligibility for free at https://downpaymentresource.com/are-you-eligible/.
About Down Payment Resource:
Down Payment Resource (DPR) is an award-winning technology provider helping the housing industry connect homebuyers with the homebuyer assistance they need. With tool sets tailored for real estate agents, multiple listing services and mortgage lenders, DPR's technology empowers housing professionals to make affordable home financing opportunities more accessible while growing business and forging referral partnerships. The only organization to track the details of every U.S. homebuyer assistance program, DPR frequently lends its expertise to nonprofits, housing finance agencies, policymakers, government-sponsored enterprises, think tanks and trade organizations seeking to improve housing affordability. Its technology is used by five of the top 10 retail mortgage lenders by volume, three of the four largest real estate listing websites and 500,000 real estate agents. For more information, visit https://downpaymentresource.com/.
News Source: Down Payment Resource
Related link: https://www.downpaymentresource.com/
This press release was issued on behalf of the news source, who is solely responsible for its accuracy, by Send2Press Newswire. To view the original story, visit: https://www.send2press.com/wire/78-9-of-metro-atlanta-residential-housing-inventory-is-eligible-for-down-payment-assistance-offsetting-price-and-interest-rate-impact-for-aspiring-homeowners/