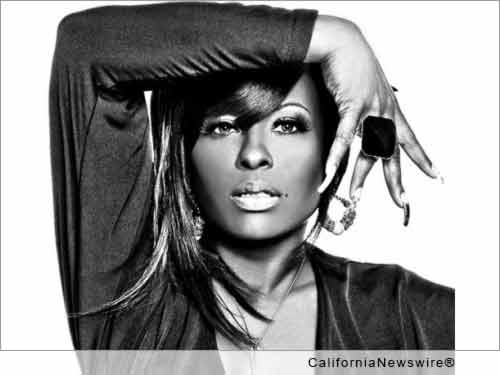 LOS ANGELES, Calif. /California Newswire/ — On June 26, Yolanda "Yo Yo" Whitaker will be celebrated at the 2nd Annual City of Angels Celebrity Red Carpet Experience through awards and a live performance produced by Darryl Pitts (DP Productions) and partners Kevin and Schvone Rouse (Rouse House Entertainment). For over 25 years, Grammy(R)-nominated Whitaker has influenced the world of hip hop opening doors for those to come. As an artist, actress and philanthropist, she has been a trail blazer of excellence in the hip hop game.
Yo Yo exploded on the scene over 20 years ago under the keen eye of hip hop icon, Ice Cube. Her debut album, "Make Way for the Motherlode," released in 1992, set an unbreakable tone that set ripples throughout the industry. Her one of a kind voice and unapologetic lyrics were undeniably irreplaceable.
Born and raised in South Central Los Angeles, Yo Yo challenged systems of oppression within the underserved communities including sexism, racism and classism. She hailed empowerment anthems in her music such as "Stompin to the 90's," "Black Pearl," "Girl Don't Be No Fool" and her debut song "You Can't Play with My Yo Yo." In 1989, Yo Yo established I.B.W.C. (Intelligent Black Women's Coalition) which has over 60,000 members worldwide. Later in 1993, she released her third album "You Better Ask Somebody," which featured the sensational hit "The Bonnie and Clyde Theme." From 1992 to 1998, Yo Yo recorded five albums.
On June 26, Yo Yo will be honored at the 2nd Annual City of Angels Red Carpet Celebrity Experience with a Star-Studded Red Carpet filled with entertainment friends. Confirmed celebrities include: Tami Roman, "BBWLA," "Marriage Boot Camp"; Tyrone DuBose, radio host, TV One "UnSung"; Cocoa Brown, Tyler Perry's "For Better For Worse," "Ted 2"; Ernest Thomas, "Raj" on "What's Happening," "Chocolate City"; Patrick Faucette, OWN TV "The Have and Have Nots," Trae Ireland, "Chocolate City," "Moesha," "JAG"; Serayah McNeill, "Tiana" on "Empire," Taylor Swift "Bad Blood"; Adanna Duru, Season 14 Top 10 Finalist "American Idol"; Antonique Smith, Grammy Nominee, Actress, "Notorious," Shawn "Hazz" McDonald, "Chocolate City," Sundy Carter, "BBWLA," Alter'd Ego. Director/Hip Hop Artist, "American Bad Boy" with Katt Williams; Richard Brooks, "Being Mary Jane"; Comedian Luenell; Comedian Hope; Rapper Toi; Livio Harris, Artist Actors' Manager, TV Producer; Paula Jai Parker, TV ONE "Hollywood Divas," "Hustle & Flow," "Friday" and many more confirming.
While the 2nd Annual City of Angels Celebrity Red Carpet Experience is produced by Darryl Pitts (DP Productions) and partners Kevin and Schvone Rouse (Rouse House Entertainment); adding to the synergy of what has become THE TALK OF THE TOWN are the Who's Who of Southern California promoters and producers: KimiRhochelle, Entertainment Publicist at KRPR Media/ Urban Lyfestyles Magazine, Cynthia Busby of Busby Promotions, Donquellatish of D-Spot, Keisha Bonner of Z'da Productions, Nikida of Distinct Diamond, Diann Williams of Rouse House Entertainment, Ref & Gator Entertainment, Lulu Suga of DP Productions, Sonya Black of DP Productions and DP of Mo-Jamz Productions.
The 1st Annual City of Angels Celebrity Red Carpet Experience established a level of grandeur for the years to come. Hosted at the Bonaventura Brewing Company Downtown Los Angeles by the beautiful Actress Wendy Raquel Robinson (television's popular Tasha Mack from BET's hit series "The Game"), the groundwork was paved to continue the style, the splendor and the impressiveness for 2015.
The 2nd Annual City of Angels Celebrity Red Carpet Experience takes place overlooking iconic Hollywood Boulevard at OHM NightClub (6801 Hollywood Blvd, Suite 433, Los Angeles, CA 90028); boasted to be "One of the most innovative nightlife experiences in Hollywood!" stated Kevin Rouse.
Ticket prices range from $20-$40 and for VIP TABLES/ CABANAS (groups of 4-6) prices range from $200-$300. Tickets are available online at http://bit.ly/CityofAngelsCelebrityRedCarpetExperience .
For info / hard tickets: Call Kevin Rouse 213-926-2809 / Darryl Pitts (323) 974-1917
Celebrities, official and media are invited. Submit requests to KimiRhochelle of KRPR Media: Celebrities/Talent: talent@krprmedia.com – Officials: officials@krprmedia.com – Media: media@krprmedia.com
ABOUT KRPR MEDIA: KRPR Media is THE SOUGHT AFTER ENTERTAINMENT FIRM specializing in PR, entertainment, branding, advertising, social media relations, talent / artist / celebrity relations, and all other solutions. Information: http://www.krprmedia.com/.
*Video: https://youtu.be/CcMen8jcXkw .
VIDEO:

For questions or comments regarding the above news announcement, contact the company/organization(s) mentioned in the text, and not this website.
Copyright © 2015 CaliforniaNewswire® and Neotrope®. California Newswire is a publication of the Neotrope News Network and a U.S. reg. TM of Neotrope.