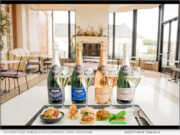 NAPA, Calif. /California Newswire/ -- Founded in 1987, in the Carneros appellation of Northern California by the Champagne Taittinger family, Domaine Carneros is a grower producer of ultra-premium sparkling wines and limited production pinot noirs. Domaine Carneros has become the benchmark for California sparkling wine, reflecting both the individuality of the Carneros' terroir and the craftsmanship of its French legacy.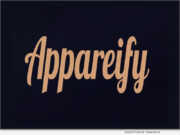 SHENZHEN, Guangdong, May 24, 2023 (SEND2PRESS NEWSWIRE) -- Appareify, a visionary company dedicated to serving businesses with high-quality apparel products, continues to set new industry benchmarks as its comprehensive suite of services fulfills the diverse needs of clients worldwide. Employing state-of-the-art production facilities and leveraging a vast sourcing network, Appareify ensures superior quality standards, competitive pricing, and swift turnaround times to meet and exceed customer expectations.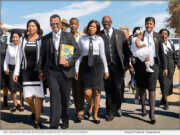 LOS ANGELES, Calif. and JOHANNESBURG, South Africa, May 24, 2023 (SEND2PRESS NEWSWIRE) -- Scientology Network's VOICES FOR HUMANITY - the weekly series presenting heroic change-makers from a variety of faiths, cultures and nations, working to uplift their communities - announces a new episode featuring Reverend Shadrack Lekoana on May 24, 2023.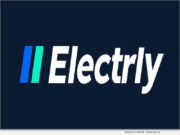 SHENZHEN, Guangdong, May 24, 2023 (SEND2PRESS NEWSWIRE) -- Electrly, a leading EV charging station supplier in China since 2015, is redefining the industry with its intelligent and convenient charging solutions designed for drivers and industries worldwide. Boasting a comprehensive lineup of EV charging products, including portable chargers, level 1 and level 2 AC chargers, DC fast chargers, power modules, and more, Electrly proves to be a trailblazer in the electric vehicle market and a respected global player.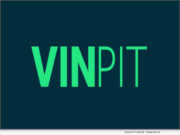 SINGAPORE, May 24, 2023 (SEND2PRESS NEWSWIRE) -- VinPit, a company committed to empowering consumers to avoid purchasing problematic vehicles, especially pre-owned ones, has announced significant updates to its free services in a move to enhance the user experience further.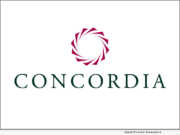 CARY, N.C., May 24, 2023 (SEND2PRESS NEWSWIRE) -- Concordia, the leading global convener on private and public sector cooperation, is hosting its 2023 United States Summit on November 7 in Cary, North Carolina, in the state's Research Triangle. This one-day event is the second iteration of Concordia's domestic-focused summit, building on the 2022 United States Summit, which took place in Lexington, KY.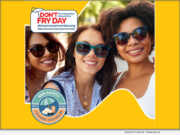 WASHINGTON, D.C., May 24, 2023 (SEND2PRESS NEWSWIRE) -- To help reduce rising rates of skin cancer from overexposure to the ultraviolet rays of the sun, the National Council on Skin Cancer Prevention has designated the Friday before Memorial Day, May 26, 2023, as "Don't Fry Day" to encourage sun safety awareness and to remind everyone to protect their skin while enjoying the outdoors. This year, the campaign, "I'm Doing this For Me" highlights sun safety as an important way to take care of yourself and those around you.