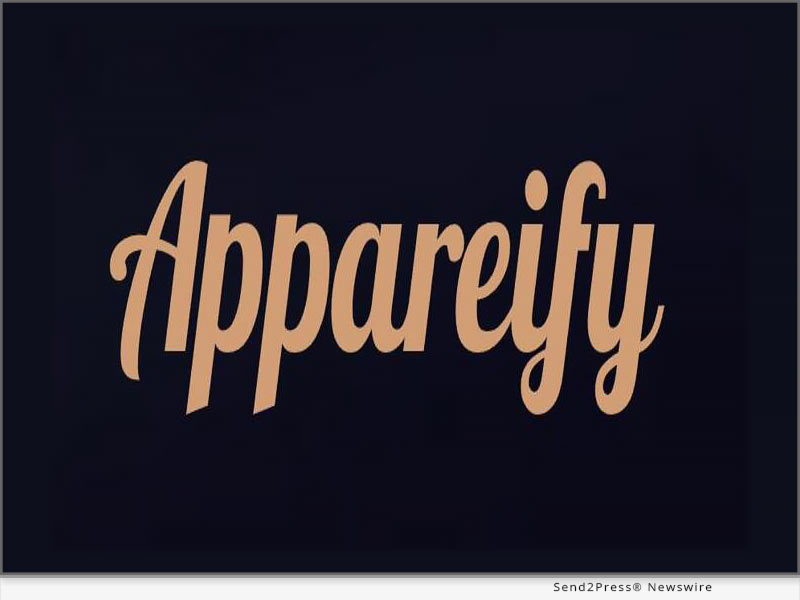 SHENZHEN, Guangdong, May 24, 2023 (SEND2PRESS NEWSWIRE) — Appareify, a visionary company dedicated to serving businesses with high-quality apparel products, continues to set new industry benchmarks as its comprehensive suite of services fulfills the diverse needs of clients worldwide. Employing state-of-the-art production facilities and leveraging a vast sourcing network, Appareify ensures superior quality standards, competitive pricing, and swift turnaround times to meet and exceed customer expectations.
The company's adaptive business model offers end-to-end solutions for companies in the apparel sector, spanning from product design to final production. These solutions include tailored cut-and-sew services, as well as support for private label, small batch, and Original Equipment Manufacturer (OEM) collaborations. Appareify strives to create seamless experiences for businesses, positioning itself as a one-stop shop for all apparel-related requirements. To that end, the company effectively simplifies the manufacturing process, streamlines logistics, and ensures product consistency and reliability across various market segments.
Appareify's commitment to quality and customer-focused approach permeates every aspect of its operations. Employing industry-leading production techniques and advanced technologies, the company consistently delivers exceptional products that align with client's needs, vision, and budget. This emphasis on superior product quality has enabled Appareify to establish a strong reputation in the competitive apparel industry.
By cultivating valuable relationships with suppliers and other industry players, Appareify has built an extensive sourcing network that allows it to offer products at competitively advantageous prices. This dedication to value not only fosters business growth but also enables clients to access a vast array of options, delivering top-tier fashion wear that satisfies diverse customer demands around the globe.
One of the hallmarks of Appareify's success is its emphasis on timeliness and speedy delivery. The company recognizes the importance of a swift turnaround time, particularly in the fast-paced world of fashion. Appareify's efficient production facilities, logistics management, and supplier collaborations expedite order processing and delivery without compromising on product quality.
As the apparel industry continues to evolve, Appareify demonstrates its agility and adaptability, keeping pace with shifting trends and customer preferences. By honing its services and embracing innovative production methods, the company ensures that it remains at the forefront of the sector, catering to the changing demands of businesses and end consumers alike.
In a market landscape that is increasingly focused on sustainability and ethical production, Appareify is committed to maintaining high environmental and social standards throughout its operations. The company diligently works to optimize processes, minimize waste, and prioritize ethical production practices, reinforcing its responsibility to the environment and the global community.
Through its all-encompassing services, Appareify has cultivated trust and credibility in the apparel industry, proving itself as a reliable partner for businesses seeking quality apparel solutions. By delivering unparalleled quality, competitive pricing, and timely order fulfillment, the company has carved a unique niche for itself and shows no signs of slowing down.
Appareify's exceptional blend of quality, value, and efficiency has positioned it as a force to be reckoned with in the apparel industry. As it continues to innovate and commit itself to the needs of its clients, Appareify sets the stage for a bright future where businesses and brands can thrive in the ever-evolving fashion world.
For more information, please visit: https://appareify.com/.
RELATED LINKS:
https://appareify.com/sustainable-clothing-manufacturer
https://appareify.com/private-label-clothing-manufacturer
https://appareify.com/oem-clothing-manufacturer
News Source: Appareify
Related link: https://appareify.com/
This press release was issued on behalf of the news source, who is solely responsible for its accuracy, by Send2Press Newswire. To view the original story, visit: https://www.send2press.com/wire/appareify-revolutionizes-apparel-industry-with-quality-solutions-for-businesses-and-brands/