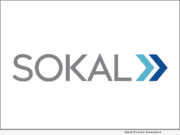 RALEIGH, N.C., May 17, 2023 (SEND2PRESS NEWSWIRE) -- Sokal, an automotive digital agency, announced today that it has been selected as a provider for the Mazda Retail-Go-To-Market+ program (RGTM+). The RGTM+ program uses a data-driven, audience first strategy that revolves around the customer.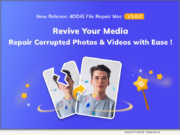 NEW YORK, N.Y., May 17, 2023 (SEND2PRESS NEWSWIRE) -- 4DDiG, an esteemed subsidiary of Tenorshare and a leading software provider, is thrilled to announce the highly anticipated release of the Mac version of their groundbreaking software, 4DDiG File Repair. This awesome software is specifically developed to fulfill the needs of Mac users seeking high-quality solutions for repairing digital media files. It allows them to effortlessly restore damaged photos and videos with a high success rate and simple operation.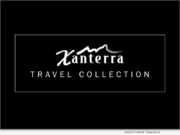 GREENWOOD VILLAGE, Colo., May 17, 2023 (SEND2PRESS NEWSWIRE) -- Xanterra Travel Collection's "HELP WANTED" sign is hanging at the national parks. Think of an ad that reads: Iconic scenery, interesting people from the world over, ideal for nature lovers, digital detox, the outdoors, and billions of stars at night. And wildlife, lots of wildlife.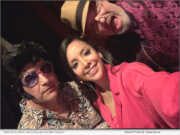 MINEOLA, Texas, May 17, 2023 (SEND2PRESS NEWSWIRE) -- Elvis Presley is a state of mind. Mark Rios would be the first person to tell you this. Rios is a lifelong fan of The King. But it wasn't until relatively recently that this North Texas actor and director was able to converge his acting and directing careers and dedicate them to exploring his long-standing dream of exploring Elvis Presley's spiritual side.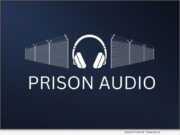 TORONTO, Ontario, May 17, 2023 (SEND2PRESS NEWSWIRE) -- Being incarcerated is a world of its own that a lot of people don't know anything about. Founded in 2022, by William Michael Tweedy, Prison Audio is a multimedia production company that produces many prison related podcasts, which help develop and teach an incarcerated individual the ability to write and tell first person stories to the outside world.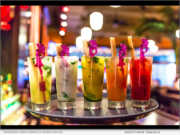 NEW YORK CITY, N.Y., May 17, 2023 (SEND2PRESS NEWSWIRE) -- Havana Central Restaurant & Rum Bar, the Cuban restaurant with three locations across New York and New Jersey, is preparing to launch a new website. This refreshed web presence will give online visitors more information about the restaurant's dine-in, takeout, delivery, Happy Hour, off-site catering, and on-site event hosting.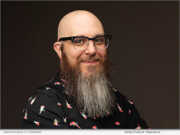 ATHENS, Ga., May 17, 2023 (SEND2PRESS NEWSWIRE) -- FormFree® today announced that it has brought on Jonathan Nahil as chief technology officer (CTO). Nahil possesses more than 20 years of experience as a software architect and leader of development teams at renowned technology organizations.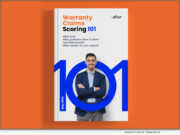 NORWALK, Conn., May 17, 2023 (SEND2PRESS NEWSWIRE) -- After, Inc., a global leader in Warranty Services since 2005, developed a "Warranty Claims Scoring 101" guide, leveraging the expertise of its world-class Warranty Analytics team and over 17 years of claim scoring experience. Warranty Claims Scoring is a discipline not widely understood. Few in the industry know how these models are built and implemented, and the significant cost savings they can deliver.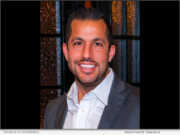 LAKE ZURICH, Ill., May 17, 2023 (SEND2PRESS NEWSWIRE) -- Dovenmuehle Mortgage, Inc. (Dovenmuehle), a leading mortgage subservicing company, announced today that it has appointed Ron Malik as the company's new senior vice president of default servicing. In this role, Malik will oversee Dovenmuehle's special servicing initiatives and maintain a high level of compliance and service satisfaction in all areas of default servicing.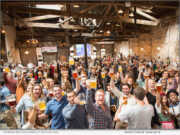 NEW YORK CITY, N.Y., May 17, 2023 (SEND2PRESS NEWSWIRE) -- Jeremy Merrin, CEO/Founder of Merrin Hospitality, is excited to announce the acquisition of NYC's most iconic beer hall, Houston Hall (222 W Houston Street, New York, NY 10014). Located in the heart of the West Village, this expansive venue has been pouring brews and hosting large scale events for decades. Merrin, is owner of the 20 year old high-volume Cuban brand Havana Central, with locations in NYC, Long Island & New Jersey.